Evaluating Tropical Cyclone Impacts and Climate Response of a Maritime Forest (1737-2018), Montauk, N.Y.
9:20, Tuesday 28 Jun 2022 (15 minutes)
Maritime forests are extremely important for coastal protection as they buffer storm surge and wind, conserve nutrients, and store groundwater. They grow several 100 meters behind primary beach dunes or along intertidal marsh-forest ecotones and within range of salt spray, near shoreline estuaries, where they support large amounts of biodiversity and migratory birds. Trees in these forests typically handle small concentrations of salt spray, strong winds, and slight flooding, but prolonged exposure or saltwater intrusion can damage and even devastate the coastal forest habitat. There are very few century-old maritime forests left in the US Northeast because much of the coastal regions have been developed for commercial and residential purposes. Here we focus on a long-lived white oak (Quercus alba) forest growing in Montauk, N.Y. to better understand how major tropical cyclone activity can be recorded in tree-ring records, and to determine how vulnerable/resilient these forests are to climate change and extremes events. We evaluate ring suppression in tree-ring records as a result of severe tropical cyclone events. Superposed epoch analysis shows that the tree-ring record captures a large-scale tropical cyclone signal. Results from our work evaluating holly (Ilex opaca) from N.Y. and N.J. are presented by Nixon et al., (this conference).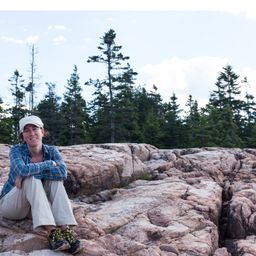 William Paterson University & Lamont-Doherty Earth Observatory of Columbia University
Professor and Chair