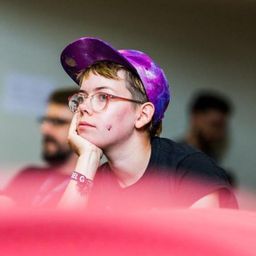 Louise Barrière
PhD student
Université de Lorraine
Louise Barrière is a PhD student in Arts at the University of Lorraine (France). She is working on a dissertation entitled Artistic circulations, political circulations : punk, queer & feminist festivals in France and Germany. More generally she is interested in popular music and feminist/queer mobilizations. She is also a member of the editorial board of Volume!, the French journal for popular music studies.

Sessions in which Louise Barrière participates
Sessions in which Louise Barrière attends
Université du Québec à Montréal (UQAM) - DS-R520
1:30 PM - 3:30 PM | 2 hours

[ CHAIR & RESPONDENT: Will Straw, McGill University ]Music is typically encountered as a cultural surface. Songs emanate instanta...