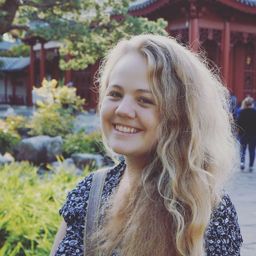 Kiersten Fage
PhD Student Ethnomusicology
Memorial University of Newfoundland
Kiersten Fage is PhD Student at Memorial University of Newfoundland. She holds a Bachelor of Music and Bachelor of Arts (Honours) from the University of Western Australia and a Master of Early Music from McGill University. Inspired by her time playing folk cello in bands and festivals in Canada and Australia, Kiersten's master's research project involved researching and presenting performances of 18th century Scottish Dance music on period instruments. Kiersten's current research has jumped across the Atlantic to North America and traces the African American roots of the North American folk cello revival.
Sessions in which Kiersten Fage participates
Kiersten Fage, Memorial University of Newfoundland (Participant)
Christian Mayr's 1838 painting "Kitchen Ball at White Sulphur Springs," presents one of two Ante-bellum period portrayals of formal African A...
Sessions in which Kiersten Fage attends