Keynote Speakers
We are pleased to announce the conference will feature the following Keynote Speakers.
Alethea Arnaquq-Baril
Alethea Arnaquq-Baril is an award-winning director, producer, and screenwriter of such films as Angry Inuk (2016), Throat Song (2011), Tunniit: Retracing the Lines of Inuit Tattoos (2010), and Lumaajuuq: The Blind Boy and the Loon (2009). Her most recently produced film, The Grizzlies, is based on the true story of a lacrosse team in Kugluktuk, Nunavut, created to combat youth suicide. Arnaquq-Baril was awarded the Canadian Meritorious Service Cross in 2017. She is also a published children's author, an Inuit traditional tattoo enthusiast, and Inuit seal hunting activist.
Dalee Sambo Dorough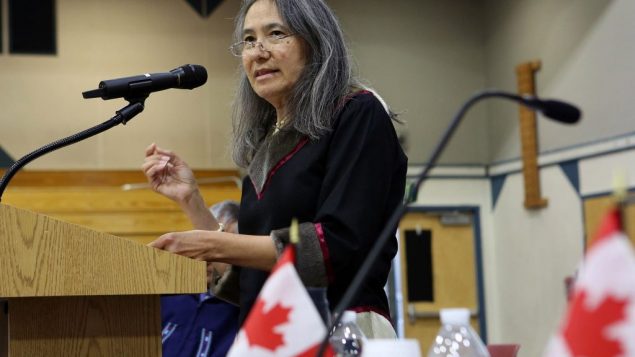 (Photo: Robert Mesher)
Currently the Chair of the Inuit Circumpolar Council, Dr. Dalee Sambo Dorough was an Associate Professor in the Department of Political Science at the University of Alaska Anchorage, having received tenure in 2013. She has a Master of Arts in Law & Diplomacy from The Fletcher School at Tufts University (1991) and a Ph.D. from the Faculty of Law at the University of British Columbia (2002). She has a long history of advocating for human rights, including her involvement in the UN Declaration on the Rights of Indigenous Peoples (UNDRIP).
Ruth Kaviok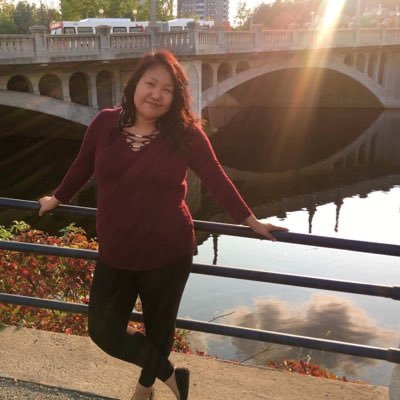 Ruth Kaviok is the outgoing President of the National Inuit Youth Council (2017-19). She was the Inuktitut valedictorian of John Arnalukjuak High School in Arviat in 2016, is a graduate of Nunavut Sivuniksavut in Ottawa, was a Youth Leader for Youth Indigenize the Senate, and held an International Aboriginal Youth Internship with Canada World Youth. She won the Samara Centre for Democracy's Everyday Political Citizen Award for her work on Nunavut's climate change education.
Lisa Koperqualuk
Lisa Qiluqqi Koperqualuk was born in Puvirnituq. Raised by her grandparents Lydia and Aisa Koperqualuk, her elementary schooling was done in Nunavik. Sheearned a Bachelor of Arts in Political Science from Concordia University and a Master's in Anthropology from Laval University. She is the co-founder and former president of Saturviit Inuit Women's Association of Nunavik, past president of the Association of Montreal Inuit, member of the Kativik Environmental Quality Commission, and part of the Research Team of the National Inquiry into Missing and Murdered Indigenous Women and Girls. She is currently Vice-President, International Affairs, for Inuit Circumpolar Council Canada (ICC Canada).
Natan Obed
Natan Obed is the President of Inuit Tapiriit Kanatami. He is originally from Nain, the northernmost community in Labrador's Nunatsiavut region, and now lives in Ottawa. For 10 years he lived in Iqaluit, Nunavut, and worked as the Director of Social and Cultural Development for Nunavut Tunngavik Inc. He has devoted his career to working with Inuit representational organizations to improve the wellbeing of Inuit in Canada. (Source: www.itk.ca)
Aaju Peter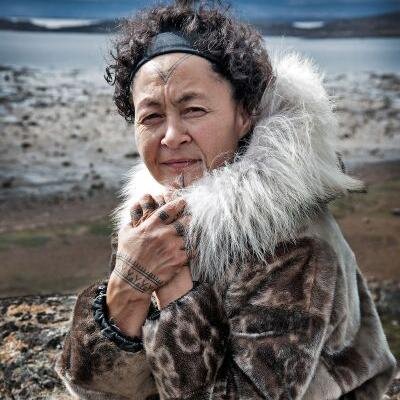 Aaju Peter is a lawyer, businesswoman, and activist. Member of the Order of Canada, recipient of the Queen Elizabeth II's Diamond Jubilee Medal, and activist on such topics as the Inuit seal harvest and climate change, she has been featured in such documentary films as "Angry Inuk", "Arctic Defenders", and "Tunniit: Retracing the lines of Inuit tattoos". She has performed drum dance and traditional singing across Greenland, Canada, and Europe and is also a designer of sealskin fashion. She was part of a Canadian delegation to the United Nations in The Hague to protest the European Union ban on sealskin.