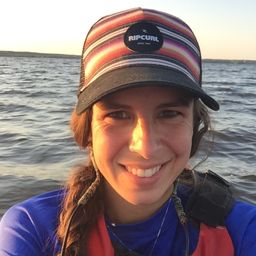 cécile de sérigny
Wildlife Biologist - Participatory Project Coordinator
Consultante
Cécile de Sérigny worked as a wildlife biologist in Nunavut and also, for the Canada Research Chair
in Northern Biodiversity. While living in Kuujjuarapik, she worked for the Northern Study Center and
Youth Fusion. She also worked in Qamanitu'aq to develop workshops about the community wellness.
She was an intern with the Quebec Research Center and the Department of Environmental Health in
Nunavik to work on lead contamination among migratory birds. She was a co-developer of the
workshop "Intercultural Indigenous Workshop" held at Mcgill University. She won the Vocation
prize in 2017 in Paris for her devotion to the northern region (link above).
She leads the Blanket exercice, developed in collaboration with Indigenous Elders, knowledge keepers and educators – that fosters truth, understanding, respect and reconciliation among Indigenous and non-indigenous peoples. She is also, a research agent for Falcon Environmental Services.
Sessions in which cécile de sérigny participates
Sessions in which cécile de sérigny attends