Inuvik and Pirursiivik Greenhouses: Creating food security, local jobs and increased social interaction in our northern communities - Nathan Cohen-Fournier, Karin Kettler, Raygan Solotki
9:30 AM, Friday 4 Oct 2019 (30 minutes)
The Inuvik Community Greenhouse allows for food production in Inuvik, and works with the greenhouse projects in the seven communities of the Beaufort Delta: Tuktoyaktuk, Paulatuk, Ulukhaktok, Aklavik, Fort McPherson, Tsiigehchic and Sachs Harbour. After a number of unsuccessful seasons of sending the Executive Director to the communities, and requesting local free volunteer assistance, a program was created to bring a champion of the gardening program to Inuvik to learn the skills required – and hire them to become community greenhouse coordinators. In 2016, an average of 25-30lbs of produce was grown in each community. In 2017, the amounts jumped up to 100-400lbs per community. This was seen as such a success, that four other communities in the Northwest Territories adopted this model of "train the Trainer".
The Pirursiivik (Place to Grow in Inuktitut) Project is an ongoing greenhouse and social art project in the Inuit community of Inukjuak, Québec. Pirursiivik Project is a project created in partnership between Makivik Corporation, the Inuit land claim corporation of Nunavik, and the One Drop Foundation. The project's main objective is to contribute to improving health through a greenhouse and social arts. The Project aims to set a precedent for true community engagement and co-development to positively impact employment, water and food security, as well as cultural pride.
This presentation will showcase the two projects, and results after a summer of working together.
Makivik Corporation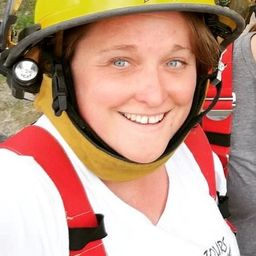 Inuvik Greenhouse
Executive Director
Makivik Corporation