Urban Inuit Community Radio: Nipivut and Uqallagvik at ISC 2019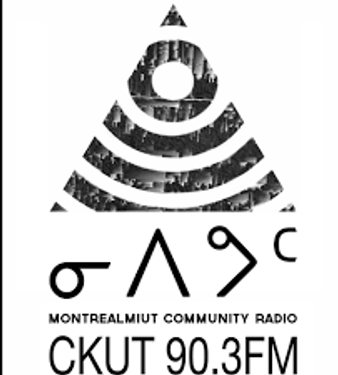 At this year's conference, two urban Inuit community radio shows — Nipivut (Montreal) and Uqallagvik (Ottawa) — will be providing coverage of the event. Producers from both shows may record some sessions and do interviews with presenters, organizers, and delegates, but will only proceed with recordings after obtaining consent. Speakers will be consulted before any session is recorded, and anyone not wishing to participate is free to decline. Coverage of the conference will be posted online and available to the public.

Community participation is welcome! We will be providing brief media training sessions for anyone interested in creating their own content. If you want to contribute to the shows or speak to a producer, please visit the information booth in the Chaufferie (CO-R700).
Since 2015, Nipivut ('our voice') has been broadcasting live on CKUT 90.3FM in Montreal and sharing content online with listeners North and South. In 2019, Nipivut's sister show, Uqallagvik ('a place to talk') began airing in Ottawa on CKCU 93.1FM, and also contributing to the online archive of interviews, performances, and stories about urban Inuit life. To learn more about the shows or listen to past episodes, visit our Facebook pages or go to www.soundcloud.com/nipivut.
Détail de organisation
Il n'y a pas de configuration pour cette page.