Community-Based Climate Monitoring Program in NunatuKavut - Charlene Kippenhuck, Stanley Oliver & George Russell Jr.
9:30 AM, Samedi 5 Oct 2019 (30 minutes)
Oriented around the seven key climate indictors mentioned below, NunatuKavut Community Council Inc. (NCC), the governing body for the people in NunatuKavut, the territory of the southern Inuit people of Labrador (population is over 6,000), has designed a climate monitoring program that will be community-led, community-driven, and will engage community youth, elders as well as adults who currently spend significant time out on the land for activities such as hunting, fishing, trapping and the gathering of berries and plants. At the same time, the program's multi-track design will facilitate intergenerational transfer of knowledge and help build youth skills. The program aims to gather and increase both Indigenous Knowledge and "mainstream" scientific data on our chosen climate indicators, primarily in NunatuKavut communities in southern Labrador. The key climate indicators to be monitored will include, at a minimum, the following: 1) sea ice; 2) freshwater ice; 3) water temperature (freshwater); 4) sea level; 5) freshwater level; 6) invasive species (primarily aquatic); and 7) health and seasonal timing of plants. Knowledge and data will be collected via three tracks: the Youth Direct Ice and Water Monitoring Track, the Elder Climate Knowledge Track, and the "Out on the Land" Track, for collecting observations from active Community adults. While the first track is specifically designed to provide youth with skills and climate knowledge, youth will also be involved in the other two tracks as observers and assistants to NCC staff, in ways that will increase opportunities for intergenerational transfer of knowledge as well as build skills.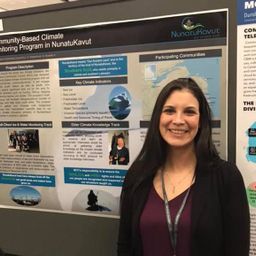 NunatuKavut Community Council
Environment and Climate Change Coordinator
NunatuKavut Community Council