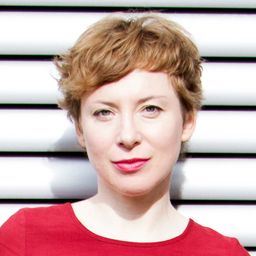 Marcelina Wellmer graduate in video and drawing on Academy of Fine Arts in Poznan/Poland.
Her works plays with the sensibility of machines,the fragility of digital memory and the interaction between human body and artificial objects.The visual message is often enhanced by a generative factor and connected with electronic devices.The artist programs initial parameters, leaving most of the work to be processed out by a computer. From those translations and hybrid of media new aesthetics and perspectives get revealed.
The works were showed in several exhibitions and festivals in Europa, Australia, Canada, USA and Japan. Some of her most important exhibitions include: Museum of Modern Art/Vancouver/ Canada, Institut for Cultural Inquiry/Berlin, Science Gallery Dublin&Kunstkraftwerk Leipzig/ Germany, Transmediale 2012/Berlin/Germany, Queensland University of Technology /Australia.
Sessions in which Marcelina Wellmer participates