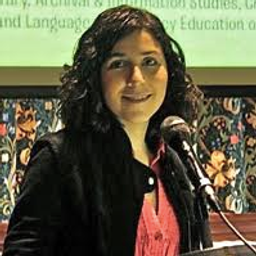 Aline Frederico is a PhD candidate at the University of Cambridge, UK. Her current research
investigates the dynamics of meaning in children's encounters with literary apps, with a
focus on the role of the body in digital reading. She has a MA in Children's Literature from

UBC, Canada, and a BA in Communication and Publishing from USP, Brazil. She has worked
in publishing for over a decade. Aline has published journal articles and is working on the
manuscript for the book Digital reading and embodied meaning-making: Young children's
transactions with literary apps, contracted by Bloomsbury (2019).
Sessions in which Aline Frederico participates
Sessions in which Aline Frederico attends