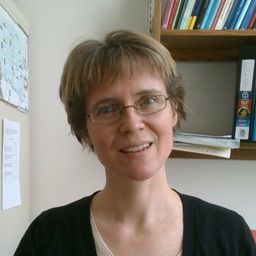 I am a Professor in Digital Humanities and Game Studies at the University of Alberta. My main publications include
Small Screen Fictions
(Paradoxa, 2017),
Literary Gaming
(MIT Press, 2014),
Analyzing Digital Fiction
(Routledge, 2013),
The Language of Gaming
(Palgrave, 2011),
Creating Second Lives: Community, Identity and Spatiality as Constructions of the Virtual
(Routledge, 2011),
Canonizing Hypertext: Explorations and Constructions
(Bloomsbury, 2007), and
Language in the Media: Representations, Identity, Ideology
(Bloomsbury, 2007). My two latest book projects are Unnatural Narratives and Digital Fiction (Ohio State University Press, forthcoming 2020) and Approaches to Videogame Discourse (Bloomsbury, 2019). I was Founding and Principal Editor of
Journal of Gaming and Virtual Worlds
(2008-2018), and I serve on the editorial boards
of
Game Studies
and
Discourse, Context & Media
(Elsevier)
.
I joined the Board of Directors of the
Electronic Literature Organization
in October 2017. I have led externally funded research projects on videogames across cultures, reading and analyzing digital fiction, speech accents as language ideologies in narrative games, and specialized language corpora. My latest project, "Writing New Bodies: Critical Co-design for 21st Century Digital-born Bibliotherapy" is a collaboration with feminist digital writer, Christine Wilks, and body image psychologists, Drs Carla Rice (Guelph) and Sarah Riley (Aberystwyth), and is funded by the Social Sciences and Humanities Research Council of Canada.
Sessions in which Astrid Ensslin participates
Sessions in which Astrid Ensslin attends