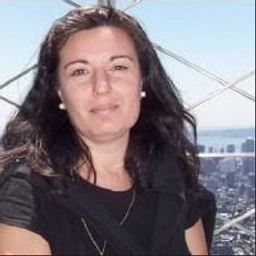 Perla Sasson-Henry
Associate Professor
United States Naval Academy
Perla Sassón-Henry is Associate Professor in the Languages and Cultures Department at the United
States Naval Academy. She holds a doctorate in Humanistic Studies from the State University of New
York at Albany. Her research interests include the works of Jorge Luis Borges and electronic literature in
Spanish from a perspective of comparative studies, science and technology. Her book Borges 2.0: From
Text to Virtual Worlds (2007) was featured in the New York Times in January 2008. Her publications have
also focused on the regional as well as the transnational aspects of some iconic e-lit works in Spanish
such as El primer vuelo de los hermanos Wright by Juan B. Gutierrez, Gabriella infinita and Golpe de
Gracia by Jaime Alejandro Rodríguez Ruiz, Tierra de extracción and Hotel Minotauro by Doménico
Chiappe, and on twitterature in Spanish. She is a member of the International Research Group
Hermeneia.
Sessions in which Perla Sasson-Henry participates
Sessions in which Perla Sasson-Henry attends