Micronarrative, Virtual Reality, and Medium Specificity: Circa 1948 as VR installation and Mobile App
8:30 AM, Friday 17 Aug 2018 (1 hour)
Circa 1948 is an interactive interpretation of a forgotten but historically important moment in the history of British Columbia. The narrative follows a network of characters within two locations in the city of Vancouver in 1948. The first is "Hogan's Alley" - a multi-ethnic working class neighborhood close to Vancouver's downtown. The second is the old Hotel Vancouver - once one of the finest hotels in the world, but in 1948 abandoned by its owners and taken over by homeless veterans returning from World War II.

As the viewer navigates these two locations, she hears a series of audio vignettes from the past: ghost-like conversations of the people who were there in 1948. The mood is decidedly noir - consistent with the era, the urban setting, and the hard world in which these characters live their lives. Hogan's Alley includes pimps, madams, bootleggers, and crooked cops - but also ordinary working people struggling to make a living. The Hotel Vancouver has its share of shady characters, but at the same time it is the only home available to honest veterans and their families trying to find their way back into productive society.

The work can be experienced in two separate formats: a four-wall CAVE-like virtual reality installation, and a stand-alone app for Apple mobile devices. The plot, the graphics, the sounds, and the interactive logic for the two formats are the same. The differences lie in the details of the interface design and the immersive dimensions of the two experiences. In both cases, it is navigation within the virtual space that gradually reveals the story through a series of micronarratives - one or two minutes of conversation between various pairs of characters inhabiting the location. These intersecting sets of isolated character revelations gradually build into a larger set of understandings. The experience however, remains kaleidoscopic. A classic and complete narrative arc never fully manifests, but instead the interactor is rewarded with a sure sense of character, storyworld and cultural perspective.

The two formats offer the same narrative components and cultural/historical insights, but with differing experiential frameworks. With the mobile app, the interactor explores the storyworld through the mobile's screen. This experience is still an immersive one - the stories are engaging, the navigation is easy, and the spaces are brilliantly designed and executed. However, the immersion of the four-wall CAVE installation is a fuller, more embodied immersion. Here, the interactor is not just looking at the story but stands and walks within the story.

The paper analyzes the narrative and its two manifestations in detail. The story is analyzed for its form of combinatory micronarrative structure. The two presentation formats are examined through a common set of analytical lenses: spatiality, navigation, interface, and sensory engagement. The close-reading reveals insights into the design of these particular works, but also leads to a generalizable set of analytical tools for examining both micronarrative construction and the poetics of virtual reality experience.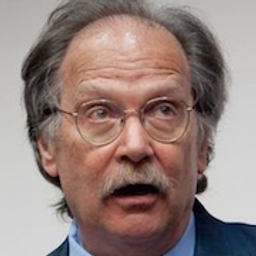 Simon Fraser University
Associate Professor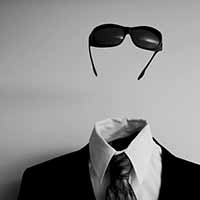 Simon Fraser University