13.45  Religion-to-Religion Adaptive Reuse: Retaining Sacred Use and Re-conceptualizing Built Heritage in Canada
13:30, Tuesday 7 Jun 2016 (30 minutes)
Historically, Canada's cultural and religious heritage has been associated with Christianity. Contemporary Canada is, however, multicultural and, in terms of religion, is becoming increasingly characterized by multiple faiths. While non-Christian faith groups are on the rise, the current census data regarding religion indicates that nearly every major Christian denomination in Canada is decreasing in religious adherence. 
Architecturally this shift in religious affiliations has resulted in an abundance of redundant church buildings across the country. While many of these empty churches have been adapted for secular uses as condominiums, private residences, libraries, restaurants, and cultural centres, others have been purchased by non-Christian religious groups and have been adapted to suit their religious needs. Pragmatically, the adaptive reuse of redundant church buildings as non-Christian places of worship simultaneously preserves significant built heritage sites, maintains the original sacred nature of the building, and provides a sustainable building solution for non-Christian religious communities by providing a space they can adapt for their religious purposes. 
This paper will examine several Christian-to-non-Christian adaptive reuse projects in the province of Ontario, analyzing how former churches have been adapted as mosques, mandirs, gurdwaras, and temples to facilitate the religious and social requirements of the religious groups that have taken them over. Moreover, this paper will examine how these adaptive reuse projects fit into the current, predominantly Christian-centric definition of built religious heritage in Canada and question whether that definition adequately accounts for their new uses as heritage monuments, not only to their Christian past, but also to their non-Christian present and future.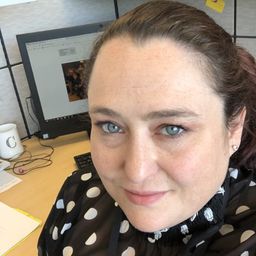 Humber College
Professor of Arts & Humanities; Program Coordinator - Liberal Studies