13.30  Rights-Based Heritage Claims in Contemporary Turkey: The Cases of Hasankeyf and Sulukule
13:30, Tuesday 7 Jun 2016 (30 minutes)
This paper will explore rights-based heritage activism as a rising phenomenon in contemporary Turkey. It will do so by looking at two recent grassroots heritage campaigns against the state-led construction projects in the historic Sulukule district of Istanbul and the ancient town of Hasankeyf in Turkey's southeast. Both places are officially recognized as protected sites, and the former even lies on Istanbul's historic peninsula that was inscribed on the UNESCO World Heritage list in 1985. The projects, however, proposed the demolition of the sites and removal of Hasankeyf's Kurdish and Sulukule's Roma residents from their traditional homes. Local residents, various grassroots organizations and NGOs, scholars, law practitioners, architects, urban planners, and others opposing the projects, established the Hasankeyf (2006) and Sulukule (2007) Platforms. These platforms have carried out extensive campaigns to save Hasankeyf and Sulukule from destruction and to prevent the displacement of their residents. Adopting a language of rights, both campaigns essentially argued that the destruction of Sulukule or Hasankeyf constitutes a violation of human rights because they are a component of their residents' identity.  
Sulukule district, which covered six hundred and twenty housing units and forty-five shops, was razed to the ground in 2009 as a result of the urban renewal project that replaced existing buildings with new "modern" housing. Hasankeyf will soon be under water when the construction of the Ilısu Dam is finalized. The Sulukule and Hasankeyf campaigns nevertheless reached an extensive international audience and set an example to other rights-based heritage movements in Turkey. 
In this paper, I will examine these campaigns as powerful attempts to strengthen the link between cultural heritage and human rights. Drawing on the practices, projects, and activities initiated by the platforms, I will discuss the ways in which they have encouraged the international community, Turkish state, and relevant international organizations (e.g. UNESCO, European Court of Human Rights) to recognize cultural heritage as a fundamental human right. I will conclude by arguing that these campaigns, and the others following them, demonstrate the need for the establishment of more concrete and binding international instruments to protect the heritage rights of local peoples.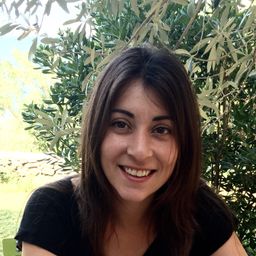 Marmara University Faculty of Arts and Sciences Department of Sociology Istanbul Turkey