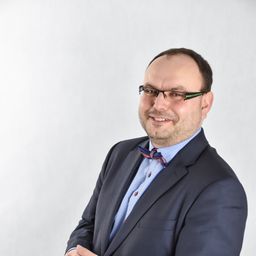 RNDr. Pavel Bednar PhD.
He
assistent professor
Tomas Bata University in Zlin
Pavel Bednář is an assistant professor and head at the Department of Regional Development, Public Sector Administration and Law, Tomas Bata University in Zlín, Faculty of Management and Economics. He received his PhD in human geography and regional development at Charles University in Prague, Faculty of Science. His current research focuses on cultural and creative industries, and co-working spaces mapping using spatial econometric techniques, and mapping clusters and cluster tailored policies in the Visegrád group countries (Poland, Czech Republic, Slovakia and Hungary) and their urban and regional socio-economic determinants. He is a member of the Czech Geographical Society and National Geographical Committee. He received experiences with both international and national applied research projects (Interreg, Visegrád Funds, Ministry of Culture of the Czech Republic, Technology Agency of the Czech Republic).
Currently, he participates as a Vice-chair in the COST project CA18214 'The geography of New Working Spaces and the impact on the periphery' (2019-2023), research funded by Horizon 2020 which involved 29 countries and 90 research partners; and as a main investigator in the project subsidized by the national supporting programme for COST in the Czech Republic – INTER-COST-INTER-EXCELENCE LTC20047 'Regional development and public policy under creative economy: Mapping, knowledge sharing and management of New Working Spaces in the Czech Republic'.
Sessions in which RNDr. Pavel Bednar PhD. participates
UQAM, pavillon J.-A. De Sève (DS) - DS-1540
9:00 AM - 10:30 AM | 1 hour 30 minutes

The Bata Company, which evolved from a small workshop in Zlin in the former Austro-Hungarian Empire, today being part of the Czech Republic, at ...

Regular session
UQAM, pavillon J.-A. De Sève (DS) - DS-1540
11:00 AM - 12:30 PM | 1 hour 30 minutes

The Bata Company, which evolved from a small workshop in Zlin in the former Austro-Hungarian Empire, today being part of the Czech Republic, at ...

Regular session
Sessions in which RNDr. Pavel Bednar PhD. attends
Signup required
UQAM, Cœur des sciences - Agora Hydro-Québec
5:00 PM - 7:00 PM | 2 hours

Join the conference organisers and TICCIH board members for a welcome cocktail and some festive words of introduction, in the former forge of th...

Cocktail
Available Sold out Ticket sales have finished Ticket sales haven't started yet You've purchased a ticket
UQAM, pavillon J.-A. De Sève (DS) - DS Registration table (meeting point)
3:15 PM - 5:00 PM | 1 hour 45 minutes

This tour offers an excursion on a privatized deck of

Tour
12:00 PM - 1:00 PM | 1 hour

To keep you in shape for the TICCIH General Meeting, we are offering a special lunch, prepared on site on a smokehouse by Ron Wiser. Her...

Repas
Available Sold out Ticket sales have finished Ticket sales haven't started yet You've purchased a ticket
Usine C - Hall
6:30 PM - 9:30 PM | 3 hours

Come and share the good times of the congress and celebrate your scientific and professional discoveries in a former fruit jam factory, Usine C,...

Repas
Signup required
2:00 PM - 4:00 PM | 2 hours

Uncover the vestiges of the Canadian Pacifie Railway tracks and the former Angus Shops, which played integral raies in the industrial and reside...

Tour