Rights-Based Approaches to Heritage Management: Possibilities and Limitations
Heritage changes rights
Justice and heritage
Heritage and the law
Right to heritage
13:30, Mardi 7 Juin 2016 (3 heures 30 minutes)
State dominance in heritage management has been a key area of attention in critical heritage studies. There is now a large body of work discussing how this dominance may result in the prioritization of national perspectives and interests over local ones and contribute to the marginalization of alternative interpretations of heritage by ethnic and religious minorities, immigrants and Indigenous peoples. Conflicts often arise between these groups and state authorities over how to manage heritage, by whom, and for what reasons. Heritage practice was rarely concerned with local participation to decision-making processes in the past.  This has begun to change recently, as the rights of local people in controlling and maintaining their heritage have been increasingly recognized in the area of heritage conservation. A number of key global heritage organizations such as ICOMOS, IUCN and UNESCO are moving toward adopting rights-based approaches for a more democratic, bottom-up and conflict-free heritage management. Indigenous peoples across the globe are now effectively using the language of rights as a political tactic to manage their heritage (Logan 2013:40). This session aims to bring together research that explores the possibilities and limitations of rights-based approaches in democratizing heritage management. It invites contributions that draw on a wide range of empirical cases from across disciplines and welcomes discussions on questions such as:
• What do heritage rights involve? How are they translated into conservation policy and practice at a local, national and/or international level?
• In what ways do heritage rights complement or collide with other socio-economic, cultural and political rights (property rights, freedom of religion and expression, women's and minority rights, and so forth)? 
•  (How) do rights-based approaches contribute toward a bottom-up heritage identification, protection and management? In what ways could they be put into work in overcoming state dominance in heritage management and in resolving heritage conflicts?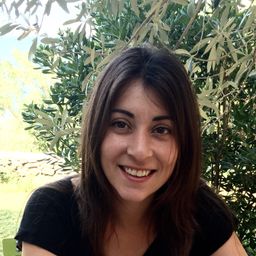 Marmara University Faculty of Arts and Sciences Department of Sociology Istanbul Turkey
Sous sessions