Representing Intangible Heritage of Post-Industrial Waterfront Zones: Politics of Seeing, Ways of Noticing
Changes in Heritage (New Manifestations)
Notions of Heritage
Industrial Heritage
Intangible Heritage
Urban Heritage
Architecture and Urbanism
Changes in heritage
New manifestations of heritage
Notions of heritage
9:00, Mardi 7 Juin 2016 (6 heures)
While intangible cultural heritage is an important factor in maintaining cultural diversity in the face of growing globalization, there is still little appreciation of its value. UNESCO endorsed the importance of intangible cultural heritage not only as a cultural manifestation but also, and more importantly, as a wealth of knowledge and skills that are transmitted through generations.
We invite paper contributions that address multiple ways of understanding, recognizing, valuing, and preserving intangible heritage and challenges associated with these processes, including the politics of development, representation of multiple stakeholders and their interests, land ownership patterns and finance capital. The session will be contextualized in particular by linking to regeneration discourse of post-industrial waterfront zones—addressing questions of how to rethink post-industrial spaces where the previous logics of their use and occupation have broken down, attending to alternative urban imaginaries that are played out through language, ways of doing and working, as well as through their actual manifestations in the built environment.
The session aims to critically explore various emerging methodological approaches to regeneration, focusing on explorations and representations of intangible heritage and its value, utilizing multiple forms of engagement, through digital and other forms of mapping, oral history, archival research and testimony, interventions in public space, performance, lens-based art, and the use of social media platforms. The objective is to discuss and debate innovative ways of effective knowledge exchange across disciplinary boundaries of arts, humanities and social sciences in relation to arts-led regeneration strategies, concerning ways of valuing the intangible heritage and public engagement in the process, in particular in the context of waterfront heritage zones and port cities. We are additionally interested in questions as to how grand narratives of development and entrepreneurial cultures can influence the ways public space may be perceived, certain narratives remain invisible and inequalities perpetuated.
We invite  papers that focus on case studies, theoretical contributions as well as artistic interventions that address multiple ways of understanding, representing and valuing intangible heritage of post-industrial waterfront zones. We invite papers and other forms of submissions from different parts of the world to share the experiences on ways of representing intangible heritage and its value in the context of waterfront heritage zones in past industrial areas and port cities—from different expert fields, including academics, architects, artists and urbanists who are seeking to challenge and extend understandings in this area. Intangible heritage brings important questions for contemporary cities. We also invite papers that address intangible cultural heritage as a tool for re-imagining urban environment or as a lens for re-envisioning the city's futures, in particular concerning waterfront heritage zones.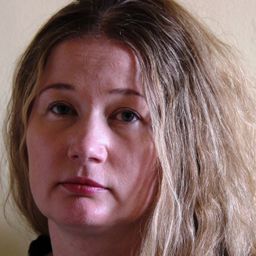 University of the West of Scotland
Chair in Culture Media and Visual Practice
Sous sessions