14.30  The Highland House Site: Archaeological Pasts, Present and Future on Barbuda, West Indies
9:00, Lundi 6 Juin 2016 (30 minutes)
As a small Caribbean island-nation with a developing economy, Barbuda has struggled in accessing, documenting, and maintaining archaeological sites, artifacts, and records. It houses important sites for pre-historic human occupation of the Eastern Caribbean Islands and hosts a unique colonial history of enslaved peoples in the Americas. In order for Barbuda to strengthen and maintain its cultural identity and prepare for a sustainable resilient future (with the spectre of climate change), it is critical that archaeological records are not only documented but also preserved in a way that allows present and future Barbudans maintain a cultural identity. Furthermore, as a means of economic development, preserving these critical historical sites and artifacts afford a means of tourism revenue that allows global visitors to learn about the role of Barbuda in the colonial history of the Americas. If we ask "What does Heritage Change?" Barbuda serves as an important archaeological case study in the context of the rapidly changing Caribbean region. 
One key site that demonstrates this notion is the Highland House. The Codrington family of England built this structure in the eighteenth century, and they were important leaseholders of Barbuda from 1685 until 1870. Highland House was used by them and their guests but most importantly the overseers that managed the people, produce and animals on the island. It was then repurposed and taken over by the formerly enslaved peoples after emancipation during the first half of the nineteenth century and thus serves as a physical marker of the beginning of modern Barbudan identity. Although this structure is significant to Barbudans, there are still many unanswered questions about its use and function through time. 
Due to harsh environmental conditions and active vegetation growth, the walls of the complex are gradually collapsing and if the site is not preserved it will be reduced to ruins within the next five to eight years. The loss of Highland House will be of significant detriment to Barbuda's cultural heritage, identity, and tradition and consequently will impact on Barbuda's tourism revenue. The Barbuda Research Complex (BRC), a registered non-profit organization, is spearheading the Historical Preservation of Highland House. The BRC designed the Highland House project to help increase the life expectancy of this culturally significant archaeological site. Since 2009, the BRC in collaboration with Université Laval and CUNY have been assessing and monitoring the preservation of Highland House. 
The BRC works with the local community on restoring and maintaining Highland House to serve as a tourist attraction that will eventually provide sustained revenue to the island. In keeping with BRC's mission of using educational initiatives to conserve, promote, and preserve heritage and its environment, local citizens contribute to identifying the function, purpose, and significance of the Highland House structures. In addition to traditional archaeological excavations, geospatial technologies (GPS, GIS, and remote sensing) are being used to document Highland House. Products from these technologies will allow tourists and Barbudans to virtually experience Highland House through interactive web-based maps being made available through the BRC website. 
The Highland House project serves as a dialogue between the past and present for Barbudans and visitors alike. The excavation, conservation, and preservation of Highland House will allow visitors to experience this historical structure and learn about its significance through local voices and oral histories. Barbudans become active participants in connecting and unearthing their own past history while working for its preservation and conservation within an international and interdisciplinary setting.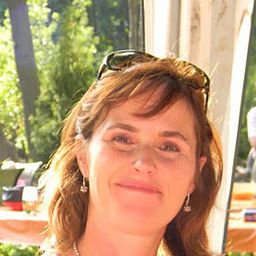 CELAT, Université Laval
Professeure titulaire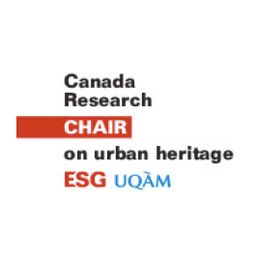 CUNY Brooklyn College, USA and Barbuda Research Centre