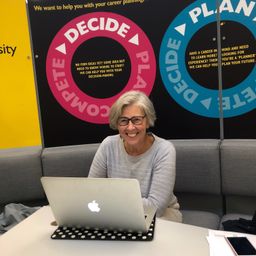 Clare Weeden
Principal Lecturer
University of Brighton
Dr. Clare Weeden is a Principal Lecturer in Tourism and Marketing at the School of Business and Law, University of Brighton. After twelve years in the international hospitality industry, and on completion of an MBA, Clare was appointed as a lecturer at the University of Brighton. She later completed her PhD at the University of Glasgow, which explored the holiday choices of ethical consumer using the personal values construct. Clare teaches subjects related to ethics and social responsibility, in contexts such as cruise tourism, impacts of tourism, consumer behaviour and destination marketing. Her research interests are broadly in these areas, and in 2013 she published her monograph Responsible Tourist Behaviour (Routledge). Clare also co-edited 'Managing Ethical Consumption in Tourism' (2014, Routledge). Her latest book is Cruise Ship Tourism (2nd ed.) (2016, CABI). She is the Editor-in-Chief for Tourism and Hospitality Research, and a member of the editorial boards of Tourism and Marine Environments, and Tourism Recreation Research.
Research interests
I am a social psychologist. This means I am fascinated by people and their behaviour – particularly the ethical choices they make in life and how these connect with their personal values. While this interest is mostly explored in the context of tourism, for example, understanding responsible tourist behaviour I believe it is also important to challenge business to make ethical and responsible decisions. This latter research tends to focus on the cruise industry, where I look into the impact of cruise tourism on destinations, and the environment, the industry's human resource policies, and its strategic priorities. Underpinning my research is a strong sense of personal agency, and I especially enjoy working on projects that enable me to advocate for people, animals, and organisations that seek outcomes in support of social justice.
Supervisory Interests
I am an experienced PhD supervisor, and welcome enquiries from potential candidates interested in these and similar areas within the nexus of ethics, tourism, consumer behaviour, marketing and critical cruise studies.
Sessions auxquelles Clare Weeden participe
Sessions auxquelles Clare Weeden assiste
10:30 AM - 12:30 PM | 2 heures

Justice entails concepts of fairness, reasonableness, honesty, and integrity, going beyond the more basic premises of "acceptability" or "lawfulnes...

Panel
1:00 PM - 2:00 PM | 1 heure

Ethical and Equitable Tourism DataBy Evita RobinsonThis keynote covers the intersection of data and tourism. In 2020 NOMADNESS...

Keynote