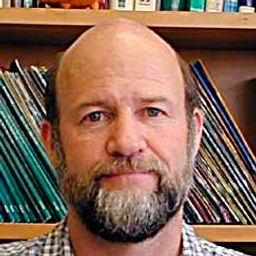 Michael Ryan
Professor
University of Texas
Michael J. Ryan is the Clark Hubbs Regents Professor in Zoology at the University of Texas, Austin. He received a BA in Life Sciences at Glassboro State College in New Jersey (1975), an MS in Zoology from Rutgers University, Newark (1977), and his Ph.D. in Neurobiology & Behavior from Cornell University (1982). He was then a Miller Postdoctoral Fellow in the Museum of Vertebrate Zoology at the University of California at Berkeley (1982 - 1984) before beginning a position as an Assistant Professor at the University of Texas where he has remained. He has been a Research Associate at the Smithsonian Tropical Research Institute in Panama since 1982.


Ryan's primary research interests are in the evolution and mechanisms of animal behavior, especially animal communication and sexual selection.


Ryan has received numerous awards. He is a Fellow of the American Academy of Arts & Sciences, the American Association for Advancement of Science, the Guggenheim Foundation, and the Institute for Advanced Studies in Berlin. He has received the Exemplar Award from the Center for Integrative Studies in Animal Behavior (Indiana University, 2007), the Joseph Grinnell Medal, from the Museum of Vertebrate Zoology (UC, Berkeley; 2008), the E.O. Wilson Naturalist Award from the American Society of Naturalists (2010), and the Distinguished Career Award from the Animal Behavior Society (2017). He was also selected as one of the 25 Leaders in Animal Behavior (book published 2010, Cambridge Univ. Press).
Ryan has presented hundreds of invited lectures and published more than 300 scientific papers. Ryan has published 15 scientific papers in Science, 3 in Nature, 5 in PNAS USA, and 4 in Current Biology. He has also published five books, two sole author, one co-authored, and two edited volumes. His 1985 book The Túngara Frog, A Study in Sexual Selection and Communicationhas been considered a classic in its field, and A Taste for the Beautiful,
the Evolution of Attraction
(2018) is a trade broke aimed at explaining sexual selection and mate choice to the general public. Ryan has served on numerous external reviews for science departments, and served on numerous editorial boards. He is currently on the Board of Reviewing Editors for Scienceand chairman of the Advisory Board for the Max Planck Institute for Ornithology.
Sessions in which Michael Ryan participates