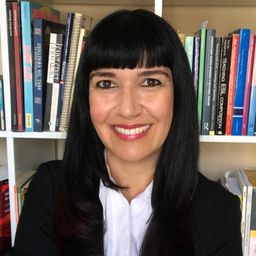 Dr. Angelica Galante
Assistant Professor
McGill University
Angelica Galante, Ph.D.
Department of Integrated Studies in Education, McGill University, Canada
Dr. Angelica Galante is an Assistant Professor in Second Language Education at McGill University's Department of Integrated Studies in Education. She is the recipient of the 2019 Pat Clifford Award (EdCan Network) for exceptional leadership in research on teacher professional development in plurilingual pedagogy. Her research comparing plurilingual with monolingual instruction (one language only) has been recognized nationally (SSHRC) and internationally (Multilingual Matters Award for best graduate research on multilingualism) as it has pioneered an investigation with practical applications in language classrooms, particularly in multilingual Canadian cities such as Toronto and Montréal. Dr. Galante is the Founder and Director of the Plurilingual Lab, where she collaborates with other researchers and graduate students on studies investigating classroom practices that have positive effects on language learning. Her work has been published in important international journals (e.g., TESOL Quarterly, Applied Linguistics Review) and authoritative handbooks on multilingualism (e.g., Interdisciplinary Research Approaches to Multilingual Education, International Handbook on Research and Practice in Heritage Language Education). Dr. Galante has launched the Breaking the Invisible Wall website with available language tasks used in her previous research that can be adapted and applied in the language classroom.