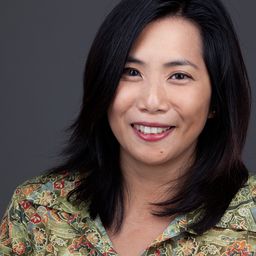 Mme Emily Rosales
elle/she
Steering Committee
UQAM - École de langues
Co-president of the organizing committee;
Co-editor of ReEL 2019: Proceedings of the 8th Meeting on Language Teaching;
I mainly teach oral comprehension and oral production courses: Conversation I, Speaking I and II, Speech Perception I, Speech Perception and Pronunciation Skills II, Pronunciation I, Pronunciation II, Teaching Pronunciation to ESL Learners;
My research interests and pedagogical developement projects focus on educational technologies: asynchronous educational platforms (Moodle and VoiceThread), phonological development in ESL Learners, flipped pedagogy, academic integrity and collaboration in online synchronous classes.
Open Educational Resource (OER): Download procedure in French only.
§Academic Integrity: Can't Say You Didn't Know © 2022 by Roisin Dewart, Emily Rosales is licensed under Attribution-ShareAlike 4.0 International.