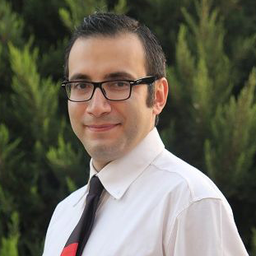 Dr. Pooya ZARGARAN has a PhD in architecture with specialization in the history of Restoration from the University of Bologna in Italy.

He completed his PhD studies in Architecture at the Faculty of Architecture of the University of Bologna in Italy in June 2014 with the presentation of the PhD dissertation entitled: " History of Restoration in Iran; Origins and developments from 1900 to 1978".

He also has a MArch degree in architecture from the Polytechnic University of Turin in Italy obtained in 2009 and a MArch in Architectural engineering from the Faculty of Art and Architecture of Tehran(Iran) obtained in 2005.

His Ph.D dissertation was granted for its originality in subject, the research criteria and for its further contributions in scholar studies. Recently, he published his dissertation as a book entitled "History of Restoration in Iran".
His academic research interests are focused on the conservation of architectural heritage and the importance of the heritage conservation for the preservation of the cultural identity in societies; his academic experiences within the macro area of architectural conservation include oriented historical surveys in architecture for identification of the implementable characterizing factors within the project of restoration and identification of characterizing origins, movements and thoughts in the architectural conservation evolution; both through a flexible structure in interdisciplinary research fields like Architecture, Urbanism and Archaeology.
Sessions in which Dr. Pooya Zargaran participates
Sessions in which Dr. Pooya Zargaran attends
UQAM, pavillon J.-A. De Sève (DS) - DS Main hall
8:00 - 13:00 | 5 hours

Le patrimoine, ça change quoi ? Ou plutôt, qu'est-ce que c'est ? Et pour qui ? Ces questions sont à l'origine de cette exposition conçue par les...

Exhibition