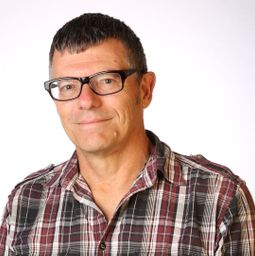 Dr Steve Brown
Lecturer in Archaeology (Heritage Studies)
The University of Sydney
Stephen (Steve) Brown is a Lecturer in Archaeology (Heritage Studies) at the University of Sydney. His research interests include place-attachment in heritage theory and practice, biocultural values and protected area landscapes, and archaeologies of suburban homes and gardens. Steve is the author of Cultural Landscapes: A Practical Guide for Park Management (2010) and a co-editor of Object Stories: Artifacts and Archaeologists (2015). He is President of the ICOMOS/IFLA International Scientific Committee on Cultural Landscapes. 
Sessions in which Dr Steve Brown participates
Concordia, John Molson School of Business Building (MB) - MB 2.430
Roundtable
Prof. Tracy Ireland (Participant)
Prof. Tracy Ireland (Moderator)
Dr Steve Brown, The University of Sydney (Participant)
Dr Steve Brown, The University of Sydney (Moderator)
Prof. Christina Cameron, University of Montreal (Participant)
The roundtable will explore ideas around the concept of insignificance. That is, how things are judged to be unimportant, not worthy of conserva...
Sessions in which Dr Steve Brown attends