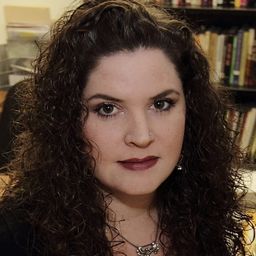 Dr. Monica Patterson
Asst. Professor, Institute of Interdisciplinary Studies
Carleton University
Monica Eileen Patterson is Assistant Professor at the Institute of Interdisciplinary Studies at Carleton University in Ottawa, Canada. She received her Ph.D. in Anthropology and History from the University of Michigan. She is coeditor and contributing author of two books: "Curating Difficult Knowledge: Violent Pasts in Public Places" (Palgrave, 2011) and "Anthrohistory: Unsettling Knowledge, Questioning Discipline" (University of Michigan Press, 2011). As a scholar, curator, and activist, she is particularly interested in the intersections of memory, childhood, and violence in postcolonial Africa, and the ways in which they are represented and engaged in contemporary public spheres. 

Her current book project examines the contested and conflicting constructions of childhood in late apartheid South Africa, from 1976 until the early 1990s when negotiations for the transition to democracy began. 

Monica has conducted extensive fieldwork and archival research in South Africa and Zimbabwe, and has worked on a number of public history projects. 

She holds a certificate in Museum Studies from the University of Michigan and has curated several exhibits based on her research.
Sessions in which Dr. Monica Patterson participates
Sessions in which Dr. Monica Patterson attends