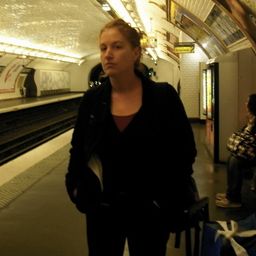 Prof. Melissa F. Baird
Assistant Professor
Michigan Technological University, Department of Social Sciences, United States
 Melissa F. Baird is an environmental anthropologist and heritage scholar. She is an Assistant Professor of Anthropology at Michigan Technological University on the shores of Lake Superior. Her areas of interest include Indigenous land rights, cosmopolitan heritage, cultural landscapes, heritage as anthropology, extractive industries, and environmental and CSR initiatives. She recently completed a book manuscript, Critical Heritage Landscapes (in review) based on her ethnographic, archival, and archaeological work on heritage landscapes in Western Australia, Mongolia, Alaska, Paris and Belgium. Melissa received her B.S. in Anthropology from the University of California, Berkeley, and earned her Ph.D. from Oregon in 2009. From 2011-2013 she was the Postdoctoral Scholar on Global Environmental Heritage at Stanford University in the Anthropology Department, Stanford Archaeology Center, and Woods Institute for the Environment.
Sessions in which Prof. Melissa F. Baird participates
Sessions in which Prof. Melissa F. Baird attends
Pawâ
4 hours, 19:00 - 23:00
La Scena - La Scena (intérieur)
Repas
The closing dinner of the conference, called "Pawâ" according to a French-Canadian tradition borrowed from the Native American lexicon, will be an ...