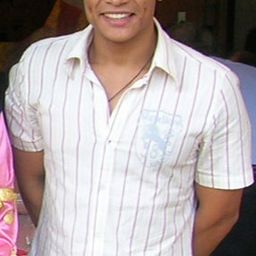 Asst Prof. Imran bin Tajudeen
Assistant Professor
National University of Singapore
Sessions in which Asst Prof. Imran bin Tajudeen participates
Concordia, John Molson School of Business Building (MB) - MB S1.435
Regular session
Asst Prof. Imran bin Tajudeen, National University of Singapore (Moderator)
This session discusses the ways in which early public housing from the 1950s to 1960s in Hong Kong, China, and Singapore have emerged recently as a...
Paper
Asst Prof. Imran bin Tajudeen, National University of Singapore (Participant)
Public housing in Singapore is invariably touted as a success story in resettlement and housing ownership. More than 80% of Singapore's populati...
Sessions in which Asst Prof. Imran bin Tajudeen attends
Pawâ
4 hours, 19:00 - 23:00
La Scena - La Scena (intérieur)
Repas
The closing dinner of the conference, called "Pawâ" according to a French-Canadian tradition borrowed from the Native American lexicon, will be an ...