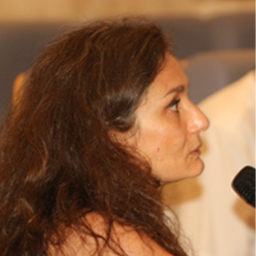 Dr Lucia Candelise
Maître assistante
Université de Genève
Lucia Candelise est Maître Assistante à l'Université de Genève, dans le cadre du projet FNS suisse : « Circulation, transmission et adaptation des pratiques médicales chinoises en Europe. Leur réception en Suisse pour une histoire comparée avec le contexte médical français et italien ».  Elle a soutenu sa thèse de doctorat en histoire et anthropologie culturelle à l'EHESS, Paris en cotutelle avec l'Università Milano Bicocca. Elle est rattachée au laboratoire SPHERE, UMR 7219, CNRS/Paris 7, membre (chercheuse libre) à l'Institut universitaire d'histoire de la médecine et de la santé publique (IUHMSP-CHUV), Lausanne, associée au laboratoire CECMC, UMR 8173, Chine, Corée, Japon (EHESS/CNRS) et au laboratoire CETCOPRA Paris 1 la Sorbonne.  Elle mène depuis plusieurs années des recherches sur la diffusion, la réception et les tentatives d'intégration de la médecine chinoise en différents pays d'Europe en combinant une approche historique à l'enquête de terrain. Elle a dirigé le dossier thématique de la revue Anthropologie & Santé n°6 (2013, https://anthropologiesante.revues.org/1043) sur la patrimonialisation des savoirs médicaux et travaille pour une nouvelle publication sur ce sujet.
Sessions in which Dr Lucia Candelise participates
UQAM, pavillon J.-A. De Sève (DS) - DS-2508
Regular session
Dr Serena Bindi, Université Paris Descartes, France (Moderator)
Dr Lucia Candelise, Université de Genève (Moderator)
La circulation continue des personnes, des savoirs et des savoir-faire nous place devant des interactions multiples entre le «local», le «transnati...
Sessions in which Dr Lucia Candelise attends
Pawâ
4 hours, 19:00 - 23:00
La Scena - La Scena (intérieur)
Repas
The closing dinner of the conference, called "Pawâ" according to a French-Canadian tradition borrowed from the Native American lexicon, will be an ...