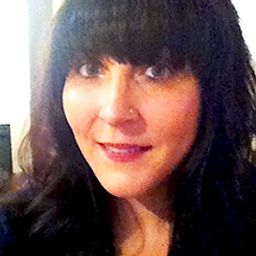 Prof. Carla Taunton
Assistant Professor
Nova Scotia College of Art and Design University, Division of Art History and Critical Studies, Canada
Dr. Carla Taunton is an Assistant Professor in the Division of Art History and Critical Studies at the Nova Scotia College of Art and Design University and an Adjunct Assistant Professor in the department of Cultural Studies at Queen's University.
Carla is a co-investigator on The Kanata Indigenous Performance, New and Digital Media Art Project, a collaborative research partnership which traces Indigenous practices and methodologies in the areas of performance, digital and new media arts. She is also a co-organizer of the new Art and Activism Project at NSCAD University.  In 2012, her Ph.D thesis "Performing Resistance/Negotiating Sovereignty: Indigenous Women's Performance Art in Canada," completed at Queen's University, received the Governor General's Gold Medal.
Carla's areas of expertise include Indigenous arts and methodologies, contemporary Canadian art, museum and curatorial studies as well as theories of decolonization, anti-colonialism, and settler responsibility. Drawing on collaborative research models, her current research focuses on Indigenous arts-based approaches towards the socio-political projects of decolonization, indigenization and social-justice. Through this work she investigates current approaches towards the writing of indigenous specific art histories, recent indigenous and settler research/arts collaborations, and strategies of creative-based interventions that challenge colonial narratives, national/ist institutions and settler imagination.
Carla is an Alliance Member of the Aboriginal Curatorial Collective and an independent curator.
Sessions in which Prof. Carla Taunton participates
UQAM, pavillon J.-A. De Sève (DS) - DS-M460
11:00 - 17:00 | 6 hours

This session explores artist-history exchanges in the context of heritage sites, venues and spaces, and considers recent curatorial and artistic...

Regular session