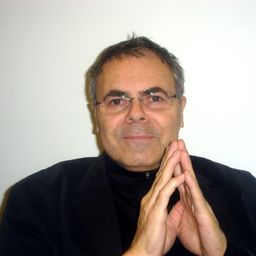 Prof. Philippe Dubé
Professeur titulaire
CÉLAT
Professeur de muséologie, les intérêts de Philippe Dubé portent actuellement sur les pratiques de muséologie populaire (par exemple, les musées de cire) et la mise en exposition. En plus de collaborer régulièrement aux revues Muse, Musées, Museum Quarterly, Museum International et Forces, il a publié quatre ouvrages : Deux cents ans de villégiature dans Charlevoix, Québec, PUL, 1986, 336 p., maintenant traduit aux éditions de McGill-Queen's University Press, et Tatoo-Tatoué : histoire, techniques, motifs du tatouage en Amérique française, Montréal, Jean Basile, 1980, 227 p. En collaboration avec David Karel et Philippe Baylaucq, il a récemment publié Marcel Baril - Figure énigmatique de l'art québécois, Québec, PUL, 2002, 304 p. (plus de 250 illustrations dont 150 reproductions couleurs). Un manoir canadien et ses seigneurs : 1761-1861, cent ans d'histoire, ouvrage traduit de George M. Wrong (1908) et présenté par Philippe Dubé (pp. 1 à 37), Québec, Presses de l'Université Laval, 2005, 273 p.
Sessions in which Prof. Philippe Dubé participates
Sessions in which Prof. Philippe Dubé attends
Signup required
Concordia, Grey Nuns Motherhouse (GN) - Former Chapel
17:00 - 19:30 | 2 hours 30 minutes

Welcome addresses and cocktail, followed by the Concordia Signature Event "The Garden of the Grey Nuns". As the opening ceremony and cocktail...

Cocktail
Signup required
UQAM, pavillon Judith-Jasmin (J) - Salle Alfred-Laliberté
9:00 - 10:00 | 1 hour

What if we changed our views on heritage? And if heritage has already changed? While, on the global scene, s...

Keynote with simultaneous translation / Conférence avec traduction simultanée


Signup required
Concordia, LB Building - LB 123
18:00 - 19:00 | 1 hour

To celebrate our film series dedicated to heritage, sponsored by the Department of American Studies at the University of Maryland and the United St...

Cocktail
Signup required
Concordia, LB Building - LB 125
19:00 - 19:35 | 35 minutes

Directed by William Shewbridge and Michelle Stefano USA; 35 mins Presented by Michelle Stefano ___ After 125 years o...