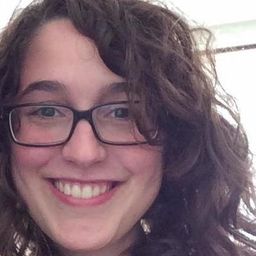 Ana Baeza-Ruiz is a doctoral research student working in collaboration with the National Gallery (London) and the University of Leeds. Her project explores the ways in which museums revised, adapted and renewed their relationship with the public in twentieth-century Britain, a time of intense professionalisation and formalisation of arts policy. She specifically focuses on the institutional processes which transformed the National Gallery after the Second World War during its moment of post-war cultural reconstruction under its new director Sir Philip Hendy (1945-1967). Taking an interest in architecture and display, her research also explores museums as temporal and spatial environments

Ana has co-organized the following research events:
'Tracing Arguments' - student-led workshop for peer-reviewing each other's work, 17th April 2015
'What's it Worth? The Value and Potential of the CDA' - one-day conference at the British Museum, London, 27th July 2015

Currently, Ana is working on papers dealing with the use of visual media technologies by museums and the ways it has shaped its rapport with audiences, the gendering of the museum profession in the mid-twentieth century in Britain, and the display of modernist design in a historic house in Leeds (England) in the 1930s.
Sessions in which Ana Baeza-Ruiz participates
Sessions in which Ana Baeza-Ruiz attends
Signup required
Concordia, Grey Nuns Motherhouse (GN) - Former Chapel
17:00 - 19:30 | 2 hours 30 minutes

Welcome addresses and cocktail, followed by the Concordia Signature Event "The Garden of the Grey Nuns". As the opening ceremony and cocktail...

Cocktail
Signup required
UQAM, pavillon Judith-Jasmin (J) - Salle Alfred-Laliberté
9:00 - 10:00 | 1 hour

What if we changed our views on heritage? And if heritage has already changed? While, on the global scene, s...

Keynote with simultaneous translation / Conférence avec traduction simultanée

UQAM, pavillon J.-A. De Sève (DS) - DS-R515
11:00 - 17:00 | 6 hours

The notion of heritage is closely linked to processes of change. In the Western context, the definition of heritage as "a contemporary product shap...

Regular session
Bistro le Sanguinet - Bistro, étage principal et terrasse
17:00 - 18:00 | 1 hour

This festive event will offer delegates a taste of one of the iconic dishes of Montreal, the smoked meat sandwich, imported by Jewish immigration f...

Cocktail
Signup required
UQAM, pavillon Judith-Jasmin (J) - Salle Alfred-Laliberté
18:30 - 20:00 | 1 hour 30 minutes

Most of what we experience as heritage emerges into conscious recognition through a complex mixture of political and ideological filters, including...

Keynote with simultaneous translation / Conférence avec traduction simultanée