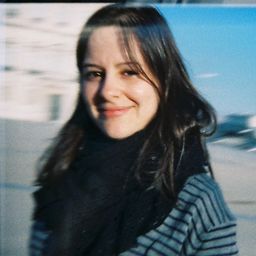 Andrea Delaplace
Université Paris 1 Panthéon-Sorbonne
Andrea Delaplace presented her Master's dissertation on the Cité nationale de l'histoire de l'immigration at EHESS – Ecole des Hautes Etudes en Sciences Sociales - (Mention Ethnology and Social Anthropology) and is a PhD candidate in Museum studies and heritage, ED 441 History of Art, Paris 1, Panthéon-Sorbonne, under the supervision of Dominique Poulot. She is also a member of the Groupe de Recherche en Histoire du Patrimoine et des Musées - HiPaM: http://projet-hipam.blogspot.fr/ and of the Association de la recherché sur l'image photographique – Arip : http://arip.hypotheses.org/author/delaplaceandrea Publications : Cahiers de l'Ecole du Louvre n°7 Octobre 2015 - Un palais pour les immigrés ? Le musée de l'histoire de l'immigration à Paris : une collection et un musée en devenir.
Sessions in which Andrea Delaplace participates
Paper
Andrea Delaplace, Université Paris 1 Panthéon-Sorbonne (Participant)
Migration is no longer, in the phrase coined by French historian Gérard Noiriel, a "non lieu de mémoire." Public sites increasingly harbour the ...
Sessions in which Andrea Delaplace attends