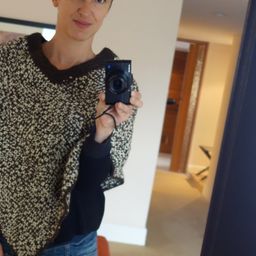 Dr Mélanie Roustan
Maître de conférences
Museum national d'Histoire naturelle
Mélanie Roustan is anthropologist. She's assistant professor at the National Museum of Natural History, in Paris (France). She teaches visitors studies in the Museum's Master in Museology. She conducts researches in the PALOC laboratory (centered on heritage and territories). Her approach focuses on material culture and social production of objects and subjects. She explores museum collections and exhibitions, thanks to ethnographies of them as places for working, for visiting, but also for thinking heritage, memory and cosmology. She currently works on the indigenous paradigm in french museums, and leads research on zoological gardens from the point of view of the heritagization of alive animals.
She published several papers and some books, such as
Sous l'emprise des objets? Culture matérielle et autonomie
(L'Harmattan, 2007),
Voyage au Musée du quai Branly
, with Octave Debary, prefaced by James Clifford (La Documentation française, 2012), and
El museo y sus pūblicos.
El visitante tiene la palabra
, (Ariel/Arte y Patrimonio, 2013 – with Jacqueline Eidelman and Bernadette Goldstein).
https://mnhn.academia.edu/MelanieRoustan
Sessions in which Dr Mélanie Roustan participates
Sessions in which Dr Mélanie Roustan attends
Signup required
UQAM, pavillon Judith-Jasmin (J) - Salle Alfred-Laliberté
18:30 - 20:00 | 1 hour 30 minutes

Most of what we experience as heritage emerges into conscious recognition through a complex mixture of political and ideological filters, including...

Keynote with simultaneous translation / Conférence avec traduction simultanée

9:00 - 9:30 | 30 minutes Part of: Current Research III

There is an assumption that architecture emerged around fire. Hestia, the Greek goddess of the hearth, or Vesta, the Roman one, were both centra...

Paper
Devant l'arrêt de monde(s), derrière les ruines, sous les déchets : explorations, traces, fuites | Before the Ceasing of World(s), Behind the Ruins, Beneath the Waste: Explorations, Traces, and Escapes

Concordia, John Molson School of Business Building (MB) - MB 3.255
9:00 - 15:00 | 6 hours

Dans un texte majeur, «L'arrêt de monde», Deborah Danowski et Eduardo Viveiros de Castro explorent le thème de la fin du monde tel qu'il se déploie...

Regular session
Signup required
UQAM, pavillon J.-A. De Sève (DS) - DS Registration table (meeting point)
8:30 - 17:30 | 9 hours

||| Les Mohawks constituent la nation amérindienne la plus nombreuse parmi les dix différentes nations que compte le Québec. La nation mohawk...

Tour