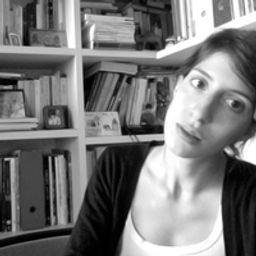 Benedetta Serapioni
PhD Candidate
(IEG) Leibniz Institute of European History (Mainz)
I gained my MA in Middle Eastern Studies from the School of Oriental and African Studies (SOAS) in London, in 2012. Afterwards, since August 2013, I have been a PhD researcher at the Leibniz Institute of European History in Mainz, Germany. My research is part of a five-people project entitled: "Knowledge of the World - Heritage of Mankind: The History of UNESCO World Cultural and Natural Heritage", which is funded by the Leibniz Competition of the Leibniz Association. The aim of the project is, firstly, to investigate, using archival sources, the history of the foundation of the UNESCO World Heritage Program. Secondly, through the work of five sub-projects, we aim to investigate the political dimensions of discussions about cultural and natural heritage and to measure the relationship between the state and civil society in the governance of the World Heritage Program. My research "Contested Heritage, Symbolic Recognition: International Experts, the Old City of Jerusalem and the beginning of UNESCO World Heritage (1971-1982)" focuses on the history of the Old City of Jerusalem and its Walls as World Heritage. This is a significant case study for analyzing multiple understandings and constructions of cultural heritage discourses, in the late 1960s and 1970s. Discourses that ranged from UNESCO's universal heritage paradigm and its aim to transcend the heritage logic of nation-states, to the use made by local competing actors of this international paradigm, to reinforce their national claims over the city and its urban heritage. 
Sessions in which Benedetta Serapioni participates
Sessions in which Benedetta Serapioni attends
Signup required
UQAM, pavillon J.-A. De Sève (DS) - DS-R520
13:00 - 15:00 | 2 hours

This forum will explore the current directions of critical heritage studies and what makes ACHS distinctive. Panel members will discuss what the...

Workshop
Signup required
Concordia, Grey Nuns Motherhouse (GN) - Former Chapel
17:00 - 19:30 | 2 hours 30 minutes

Welcome addresses and cocktail, followed by the Concordia Signature Event "The Garden of the Grey Nuns". As the opening ceremony and cocktail...

Cocktail
Signup required
UQAM, pavillon Judith-Jasmin (J) - Salle Alfred-Laliberté
18:30 - 20:00 | 1 hour 30 minutes

Most of what we experience as heritage emerges into conscious recognition through a complex mixture of political and ideological filters, including...

Keynote with simultaneous translation / Conférence avec traduction simultanée

UQAM, pavillon J.-A. De Sève (DS) - DS-R510
9:00 - 12:30 | 3 hours 30 minutes

With sustainable development gaining momentum as a priority of UNESCO heritage policies, an increasing number of food-related nominations are being...

Session with simultaneous translation / Session avec traduction simultanée
Signup required
Concordia, LB Building - LB 125
19:00 - 21:00 | 2 hours

Directed by Tom Fassaert and presented by Marc Jacobs. ___ Doel, a Belgian village near the Dutch border, is disappearing quickly and d...