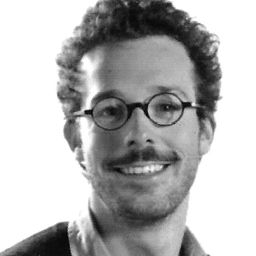 David Malaud
Doctorant
Laboratoire de l'école d'architecture de Versailles
David Malaud holds a Master in Architecture (national diploma) from the National School of Architecture of Versailles (France). After his diploma, he worked at the International Workshop for Greater Paris (AIGP), as project manager. At the same time, he started a PhD in architecture at the Paris-Saclay University, under the direction of Philippe Potié and Paolo Amaldi, for which he received the Palladio scholarship. His doctoral research entitled "The role of play and game in architecture, from the creative process to territorial transformations" will be finalised in autumn 2016. The following observation constitutes the starting point of this research: the practice of urban and territorial projects is shifting towards a more "play-based" sphere, where the participation of the "players" holds a central role in the definition of the projects. This research develops into an enquiry about the position of play and game in architecture. With a retroactive objective, the corpus consists of four "project-manifestos" from the 60s, a particularly innovative and experimental period in terms of play-based practices in architecture and other artistic movements. Publication : Malaud, D. (2013) « The World Game of Richard Buckminster Fuller.» FabricA 7, Versailles, France : LéaV, p36-59. Malaud, D., and Quentin Mourier. (2013) "Detroit, culture, agriculture and urban shrinking" Faces n°72, Geneva : inFolio, p.4-11. Paper : "The architectural project as a game, enquiry on the Fun palace of Cedric Price", communication at the Doctoral meeting Marseille 2015, organised by the National School of Architecture of Marseille and the French Ministry of Culture and Communication.
Sessions in which David Malaud participates
Paper
David Malaud, Laboratoire de l'école d'architecture de Versailles (Participant)
 "In the utilisation of the 'old bodies' of cities, there are both economic and psychological phenomena. They constitute goods as well as refere...
Sessions in which David Malaud attends