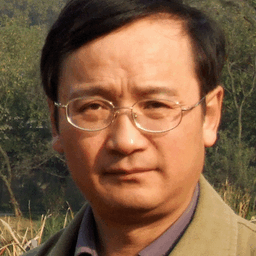 Prof. Zongjie Wu
Professor
Institute of Cross-cultural and Regional Studies, Zhejiang University
Wu Zongjie received his PhD in linguistics from Lancaster University, UK, and is currently Director of the Institute of Cross-Cultural Studies, Zhejiang University, and professor at the Centre for Intangible Cultural Heritage Studies and the Centre of Contemporary Chinese Discourse Studies. His research began in applied linguistics, and has extended into critical/cultural studies of Chinese discourse and communication, particularly in the area of education and cultural heritage. His research cuts across multiple disciplines with a common thread of discourse in cross-cultural perspectives. He is a follower of Confucius, and read what he acted instead of what he said. His commitment to China studies has resulted in fresh and innovative thinking about the way how traditional Chinese culture and knowledge could be properly represented and interpreted in the modern world. He is currently Principal Investigator on a cultural heritage project funded by the Chinese National Funds of Social Science. He has collaborated on many projects funded by local governments, industry partners and villages, and is now a World Bank consultant for Shandong Confucius Cultural Heritage Conservation Project. Latest article contributions include Interpretation, Autonomy and Transformation: Chinese Pedagogical Discourse in a Cross-Cultural Perspective (2011, Journal of Curriculum Studies); Recovering Indigenous Discourse of Cultural Heritage: A Chinese Challenge to Western Value of Heritage (2012, Journal of Zhejiang University); Ritual Hermeneutics as an Alternative to Reason (2010, China Media Research); Cultural Transformation of Educational Discourse in China: Perspectives of Multiculturalism/Interculturalism (2010, Routledge); Chinese Mode of Historical Thinking and its Transformation in Pedagogical Discourse (2012, Palgrave). He is the author of Teachers' Knowing in Curriculum Change: A Critical Discourse Study of Language Teaching (Foreign Language Teaching and Research Press, 2005), Curriculum and Language Teacher Development (coauthor with Huang et al, People's Educational Press, 2005), and Cultural Diversity of Discourses: Facilitate Coexistence and Harmony (co-editors with Fang, & Zhao Zhejiang University Press, 2006). For over ten years, he has served as a research advisor for the Centre for Curriculum and Language Teacher Development, Zhejiang Teachers' University (where he once served as an associate professor), to coordinate the RICH project based upon the educational vision of Research-based study, Integrative curriculum, Community learning, and Humanistic outcomes.
Sessions in which Prof. Zongjie Wu participates
Paper
Prof. Zongjie Wu, Institute of Cross-cultural and Regional Studies, Zhejiang University (Participant)
One of the peculiar features of contemporary discourse is to differentiate the past from the present, and make it as "a foreign country" to be c...
Sessions in which Prof. Zongjie Wu attends
Pawâ
4 hours, 19:00 - 23:00
La Scena - La Scena (intérieur)
Repas
The closing dinner of the conference, called "Pawâ" according to a French-Canadian tradition borrowed from the Native American lexicon, will be an ...