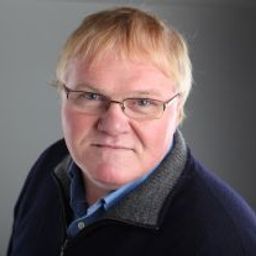 Luc Noppen
Professeur titulaire
Canada Research Chair in Urban Heritage
Luc Noppen est professeur au Département d'études urbaines et touristiques de l'Université du Québec à Montréal depuis 2001 ; auparavant il a enseigné à l'Université Laval (depuis 1972), au Département d'histoire et à l'École d'architecture. Il a été invité par l'UQAM à devenir, en 2001, le premier titulaire de la Chaire de recherche du Canada en patrimoine urbain, qu'il a créée et dirigée jusqu'en 2015.
Spécialiste reconnu de l'histoire de l'architecture et de la conservation architecturale au Québec, Luc Noppen œuvre depuis quarante ans en recherche et enseignement en histoire de l'architecture et en patrimoine ; il a à son actif plus de trente livres et plus de trois cents articles, rapports et communications scientifiques. Il dirige et co-dirige de nombreux étudiants à la maîtrise et au doctorat et accueille chaque année des stagiaires postdoctoraux. Ses recherches sont subventionnées par le CRSH et par le FQRSC.
Une approche intégrée du paysage bâti, une connaissance approfondie de l'histoire de l'architecture au Québec, et la recherche de solutions concrètes caractérisent les travaux de Luc Noppen ; cela lui a valu de collaborer à plusieurs projets d'aménagement et de mise en valeur en milieu historique, parmi lesquels la restauration / insertion sur les sites des maisons Hazeur/Smith à la place Royale (Québec) et la mise en valeur du site des moulins du Parc régional de l'Île-de-la-Visitation (Montréal), deux couronnés d'un prix d'excellence. Plus récemment, il s'est fait le promoteur de la conversion de l'église Sainte-Brigide-de-Kildare (Montréal) à des fins communautaires.
Il travaille aussi sur le patrimoine religieux du Québec depuis 1970. Il a d'abord longuement œuvré à caractériser l'architecture religieuse ; puis s'est engagé dans la conservation et la mise en valeur de ce patrimoine, particulièrement menacé depuis que la désaffection du culte s'accélère. Avec sa collègue Lucie K. Morisset, il a cosigné en 2005 « Les églises du Québec, un patrimoine à réinventer » (Presses de l'Université du Québec) ; il a été l'organisateur du colloque international « Quel avenir pour quelles églises ? / What Future for Which Churches ? », tenu à l'UQAM en octobre 2005 dont les actes ont été publiés (Presses de l'Université du Québec) ; il a organisé aussi le colloque international interuniversitaire sur l'avenir des abbayes, couvents et monastères, qui s'est tenu à Montréal et à Québec à l'automne 2009 (« Des couvents en héritage / Religous Houses : A Legacy »).
Professeur invité de l'École nationale des Chartes (Paris/Sorbonne) en 2008 et de l'Université de Bretagne Occidentale (Brest) à quelques reprises (dont en 2008), Luc Noppen siège régulièrement sur des jurys de thèse à l'UQAM et ailleurs (notamment à Queen's, UBC, Rennes, Laval et Université de Montréal) et a été invité dans des séminaires à Harvard, Toronto, Rennes et Paris ; il est aussi professeur associé au Department of Art History de l'Université Concordia et à l'École d'architecture de l'Université Laval. Il prononce chaque année une douzaine de conférences publiques dans des sociétés d'histoire et de patrimoine et participe régulièrement à des émissions de radio et de télévision, au Québec et au Canada. Il a collaboré à la réalisation d'une vingtaine de productions audio-visuelles, dont récemment des émissions télé diffusées sur les églises, les bungalows et les motels. Il est, depuis 2000, rédacteur de la revue Architecture-Canada publiée par la Société pour l'étude de l'architecture au Canada/Society for the Study of Architecture in Canada. Après avoir créé, em 2007, la collection des Cahiers de recherche de l'Institut du patrimoine, et instigué le Prix Phyllis-Lambert qui récompense aussi chaque année la meilleure thèse ou le meilleur mémoire en architecture (histoire, théorie, critique et patrimoine) au Canada, il dirige maintenant la collection « Nouveaux patrimoines », aux Presses de l'Université du Québec.
Luc Noppen est membre de la Société royale du Canada depuis 1994 ; il a obtenu la Bourse Killam et s'est vu décerner plusieurs prix d'excellence pour son apport à la connaissance de l'architecture et à la conservation du patrimoine bâti, dont le Prix Gérard-Morisset (Prix du Québec, 1999) et le Prix Thomas-Baillairgé (Ordre des architectes du Québec, 2006).
Sessions in which Luc Noppen participates
Signup required
Concordia, Grey Nuns Motherhouse (GN) - Former Chapel
17:00 - 19:30 | 2 hours 30 minutes

Welcome addresses and cocktail, followed by the Concordia Signature Event "The Garden of the Grey Nuns". As the opening ceremony and cocktail...

Cocktail
Signup required
Oratoire Saint-Joseph du Mont-Royal (St. Joseph Oratory) - Salle Raoul-Gauthier
13:30 - 17:00 | 3 hours 30 minutes

While historical churches are being abandoned all over the Christian West, more and more places are growing the opposite way: pilgrimage sites are ...

Regular session
Sessions in which Luc Noppen attends
Signup required
Concordia, Grey Nuns Motherhouse (GN) - Former Chapel
17:00 - 19:30 | 2 hours 30 minutes

Welcome addresses and cocktail, followed by the Concordia Signature Event "The Garden of the Grey Nuns". As the opening ceremony and cocktail...

Cocktail
Signup required
UQAM, pavillon Judith-Jasmin (J) - Salle Alfred-Laliberté
9:00 - 10:00 | 1 hour

What if we changed our views on heritage? And if heritage has already changed? While, on the global scene, s...

Keynote with simultaneous translation / Conférence avec traduction simultanée

Signup required
Oratoire Saint-Joseph du Mont-Royal (St. Joseph Oratory) - Salle Raoul-Gauthier
13:30 - 17:00 | 3 hours 30 minutes

While historical churches are being abandoned all over the Christian West, more and more places are growing the opposite way: pilgrimage sites are ...

Regular session