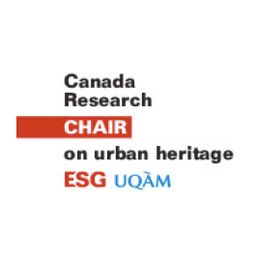 Dr. Namrita S. Singh
Johns Hopkins Bloomberg School of Public Health
2015 – 2018: Faculty Research Scientist and Program Manager: Co-investigator on a Johns Hopkins University and USAID Victims of Torture Fund project to deliver a community mental health intervention for trauma affected IDPs and veterans in Ukraine and to assess impact with a randomized trial. 2014 – 2015: Qualitative Research Principal Investigator: Consultant for the World Bank on qualitative study design for an impact evaluation of a results based financing intervention to improve maternal and child health care in rural health centers in Tajikistan. Lead for the qualitative baseline study design, training, and implementation. 2014 – 2015: Qualitative Research Consultant for Catholic Relief Services on the qualitative study design, training, and implementation of the midterm evaluation of a mobile health intervention to improve maternal health services in rural India. 2009 – 2012: Field Coordinator for a US State Department funded assessment of elderly Georgian IDPs' physical and mental health status and lead investigator for a US National Institute of Mental Health and Fulbright funded study of care-seeking behaviors among Georgian IDPs. PhD (2013). International Health. Department of International Health, Social and Behavioral Interventions; Certificate in Public Mental Health Research (2012). Department of Mental Health; Johns Hopkins Bloomberg School of Public Health, Baltimore, MD, USA. Dissertation: "You know Georgians, we are each other's psychologists": Mental health care spaces, trajectories, and social integration among internally displaced persons in Georgia. MSc (2007). Forced Migration. Refugee Studies Centre, Queen Elizabeth House Department of International Development, Oxford University, Oxford, UK. Thesis: Psychosocial Approaches and 'Well-Being' in Post-conflict Humanitarian Programmes: The Case of Afghanistan. BA (2005). Behavioral Psychology. Department of Psychology, Minor in Russian and Eurasian Studies, Colorado College, Colorado Springs, CO, USA. Thesis: Attitudes Towards Depressive Disorder and its Treatment: A Cross-Cultural Comparison between IDP and Student Populations in Azerbaijan and the United States.
Sessions in which Dr. Namrita S. Singh participates
Paper
Dr. Namrita S. Singh, Johns Hopkins Bloomberg School of Public Health (Participant)
In contexts of mass displacement, communities are uprooted, social networks are dislocated, tradition and norms are misplaced, forgotten, or rei...
Sessions in which Dr. Namrita S. Singh attends
UQAM, pavillon J.-A. De Sève (DS) - DS Registration table (meeting point)
Tour
The west of Mile End is the fruit of the unlikely encounter between a French-Canadian artisans' village, a new suburb at the turn of the 20th centu...