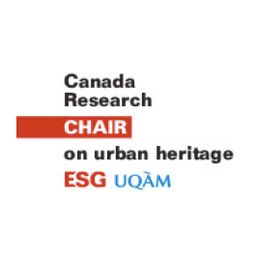 Tobias Harding
Senior Lecturer
University of Jyväskylä
Tobias Harding holds a Ph.D. in culture studies from Linköping University, Sweden, and is a University Lecturer at the University of Jyväskylä, Finland. His research has focused on Swedish cultural policy, in terms of its relation to national identity, as well as on organization and government relations in Swedish civil society. He teaches at the International Master's Program on Cultural Policy at the University of Jyväskylä. He is also participating in the research project How the Church of Sweden was transformed into a national cultural heritage.
Selected English publications on Swedish heritage and religion policy:
Harding, Tobias 2007. Nationalising Culture: The Reorganization of Swedish Cultural Policy 1970-2002. Linköping: Linköping University Press.
Harding, Tobias 2013. "Faith-Based Organizations and the Secular State: The Establishment of a Muslim Study Association in Sweden", Journal of Muslim Minority Affairs, v.33, no.3, 341-355.
Harding Tobias 2015. "The Dawn of the Secular State: Heritage and Identity in Swedish Church and State Debates 1920-1939". International Journal of Cultural Policy. Pre-published on the Internet, March 2015.
Sessions in which Tobias Harding participates
Sessions in which Tobias Harding attends
Signup required
UQAM, pavillon J.-A. De Sève (DS) - DS-R520
13:00 - 15:00 | 2 hours

This forum will explore the current directions of critical heritage studies and what makes ACHS distinctive. Panel members will discuss what the...

Workshop
Signup required
Concordia, Grey Nuns Motherhouse (GN) - Former Chapel
17:00 - 19:30 | 2 hours 30 minutes

Welcome addresses and cocktail, followed by the Concordia Signature Event "The Garden of the Grey Nuns". As the opening ceremony and cocktail...

Cocktail
Concordia, Grey Nuns Motherhouse (GN) - GN 1210
19:30 - 21:00 | 1 hour 30 minutes

Working with archival documents and the current-day morphology of the Grey Nuns' site, Dr Cynthia Hammond, Dr Shauna Janssen, in collaboration w...

Research-Creation
Signup required
UQAM, pavillon Judith-Jasmin (J) - Salle Alfred-Laliberté
9:00 - 10:00 | 1 hour

What if we changed our views on heritage? And if heritage has already changed? While, on the global scene, s...

Keynote with simultaneous translation / Conférence avec traduction simultanée

UQAM, pavillon J.-A. De Sève (DS) - DS-M320
11:00 - 17:00 | 6 hours

Since the beginning of the 19th century religious buildings and artefacts of the West have been involved in a continuous process of musealization. ...

Regular session
Bistro le Sanguinet - Bistro, étage principal et terrasse
17:00 - 18:00 | 1 hour

This festive event will offer delegates a taste of one of the iconic dishes of Montreal, the smoked meat sandwich, imported by Jewish immigration f...

Cocktail
Signup required
UQAM, pavillon Judith-Jasmin (J) - Salle Alfred-Laliberté
18:30 - 20:00 | 1 hour 30 minutes

Most of what we experience as heritage emerges into conscious recognition through a complex mixture of political and ideological filters, including...

Keynote with simultaneous translation / Conférence avec traduction simultanée

Signup required
Oratoire Saint-Joseph du Mont-Royal (St. Joseph Oratory) - Salle Raoul-Gauthier
13:30 - 17:00 | 3 hours 30 minutes

While historical churches are being abandoned all over the Christian West, more and more places are growing the opposite way: pilgrimage sites are ...

Regular session