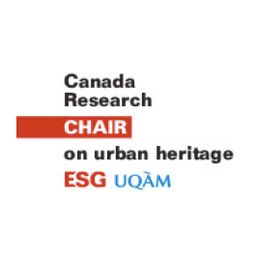 Dr Raúl Matta
Research Fellow
University of Göttingen, KAEE
Raúl Matta is doctor in Sociology of the University of Paris – Sorbonne Nouvelle (2009). After postdoctoral stays at the Free University of Berlin and the Institut de Recherche pour le Développement (IRD - Paris, France) he is now Research Fellow at the University of Göttingen and director of the project "Food as Cultural Heritage", funded by the German Research Foundation (DFG). Since 2010, he conducts critical research on the cultural, social and economic impact of food heritage making and other political uses of food. His research interests, reflected in various journal articles and book chapters, include food studies, the anthropology of cultural heritage, and urban sociology. He also assists Dr. Charles-Edouard de Suremain with the coordination of the Project FoodHerit, funded by the French National Research Agency (ANR).
Sessions in which Dr Raúl Matta participates
Concordia, John Molson School of Business Building (MB) - MB 2.270
Session with simultaneous translation / Session avec traduction simultanée
Dr Raúl Matta, University of Göttingen, KAEE (Moderator)
Dr Charles-Édouard de Suremain, CIESAS-UMR 208 PALOC (IRD-MNHN) (Moderator)
This session is committed to extending previous research collaborations on food and culinary systems as objects of political mobilization – ICA ...
Sessions in which Dr Raúl Matta attends
Pawâ
4 hours, 19:00 - 23:00
La Scena - La Scena (intérieur)
Repas
The closing dinner of the conference, called "Pawâ" according to a French-Canadian tradition borrowed from the Native American lexicon, will be an ...