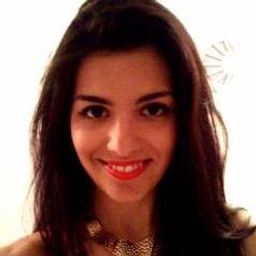 Evangelia Alverti
Architect, MSc Sustainable Heritage
University College London
Evangelia Alverti holds a Diploma in Architecture and Engineering from the School of Architecture of the National Technical University of Athens and an MSc in Sustainable Heritage awarded by UCL. During her studies in architecture, she demonstrated particular interest in the historic environment and the adaptation of contemporary structures to challenging contexts and conducted her thesis project on an abandoned village in Tinos Island, Greece. This project, titled "Monasteria village, Tinos Island. The abandoned village revives as an agro-touristic settlement." was later published in the e-magazine GreekArchitects.gr (GRA). After graduating, she practiced architecture in the demanding context of Tinos Island in Cyclades, Greece, working both on new construction projects and on traditional buildings in conservation areas of special statutory protection, analysing the existing structures and preparing restoration proposals. She gained scholarship from the A.G. Leventis Foundation to assist her studies in London, where she took the MSc course in Sustainable Heritage in the Bartlett School of Environment Energy and Resources, UCL. Her dissertation research titled "Urban regeneration in historic contexts. The case of King's Cross Central.", investigated the interface between urban design / public space and heritage conservation, focusing on a major ongoing regeneration project in a historic industrial setting in London.
Sessions in which Evangelia Alverti participates
Paper
Dr Kalliopi Fouseki, University College London (Participant)
Evangelia Alverti, University College London (Participant)
As historic cities are dynamic systems that inevitably change over time, one of the key problems that emerges in heritage management and heritag...
Sessions in which Evangelia Alverti attends
Concordia, John Molson School of Business Building (MB) - MB S2.115
Regular session
Dr. Torgrim Sneve Guttormsen, Norwegian Institute for Cultural Heritage Research (Moderator)
Dr. Grete Swensen, NIKU (Moderator)
Dr Kalliopi Fouseki, University College London (Moderator)
Cities are growingly being faced by social, economic, cultural and environmental challenges imposing health and social risks. Rapid urbanization, p...