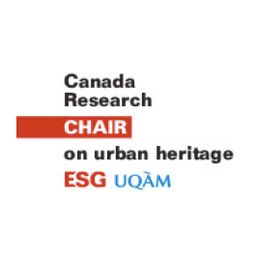 Dr Ali Mozaffari
Research Fellow, Adjunct Research Fellow
Deakin University, Curtin University
Dr Ali Mozaffari, Australia-Asia-Pacific Institute, Faculty of Humanities, Curtin University (email: a.mozaffari@curtin.edu.au)
Ali Mozaffari is a Postdoctoral Research Fellow and the founding co-editor of Berghahn series
Explorations in Heritage Studies
. His publications include:
Mozaffari, A. 2014. Forming National Identity in Iran: The Idea of Homeland Derived from Ancient Persian and Islamic Imaginations of Place. London: I.B.Tauris & Co Ltd.
Mozaffari, A. ed. 2014. World Heritage in Iran; Perspectives on Pasargadae. London, UK: Ashgate.
Mozaffari, Ali. 2015. "The Heritage 'NGO': A Case Study on the Role of Grass Roots Heritage Societies in Iran and Their Perception of Cultural Heritage." International Journal of Heritage Studies 21 (9). doi:10.1080/13527258.2015.1028961.
Sessions in which Dr Ali Mozaffari participates
Sessions in which Dr Ali Mozaffari attends
Signup required
UQAM, pavillon J.-A. De Sève (DS) - DS-R520
13:00 - 15:00 | 2 hours

This forum will explore the current directions of critical heritage studies and what makes ACHS distinctive. Panel members will discuss what the...

Workshop
Signup required
UQAM, pavillon Judith-Jasmin (J) - Salle Alfred-Laliberté
9:00 - 10:00 | 1 hour

What if we changed our views on heritage? And if heritage has already changed? While, on the global scene, s...

Keynote with simultaneous translation / Conférence avec traduction simultanée

Bistro le Sanguinet - Bistro, étage principal et terrasse
17:00 - 18:00 | 1 hour

This festive event will offer delegates a taste of one of the iconic dishes of Montreal, the smoked meat sandwich, imported by Jewish immigration f...

Cocktail
Signup required
UQAM, pavillon Judith-Jasmin (J) - Salle Alfred-Laliberté
18:30 - 20:00 | 1 hour 30 minutes

Most of what we experience as heritage emerges into conscious recognition through a complex mixture of political and ideological filters, including...

Keynote with simultaneous translation / Conférence avec traduction simultanée