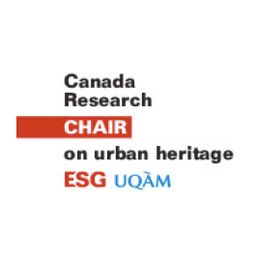 Laurence Gillot est maître de conférences à l'université Paris VII (Paris Diderot) et responsable du master « Ville, architecture, patrimoine ». Elle enseigne l'histoire et la sociologie du patrimoine dans deux master, l'un en histoire et civilisations comparées, l'autre en politiques culturelles. Elle est également chargé d'un enseignement à l'Université Libre de Bruxelles portant sur la médiation touristique et culturelle.. Ses recherches se situent à la croisée de diverses disciplines scientifiques. Tout d'abord, elles portent sur la problématique de la gestion et de la valorisation (scientifique, patrimoniale et touristique) des sites archéologiques dans le cadre du développement territorial, en particulier en Syrie et au Maroc. Ensuite, elle s'intéresse au développement du tourisme dans le monde arabo-musulman et à ses implications socio-économiques, politiques et culturelles. Dans le cadre de son post-doctorat à l'Université de Cambridge, elle a effectué des recherches sur l'histoire sociale de l'archéologie (XXème siècle) et son déploiement dans les contextes coloniaux et post-coloniaux.
GILLOT L., MAFFI I. et TRÉMON A.-C. (dirs.), « Paysages patrimoniaux / Heritage Scapes »Volume 35, numéro 2, 2013, p. 3-29
GILLOT L. et VALLAT J.-P. (2015), « Chapitre XIV. Les enjeux de la sauvegarde des patrimoines de l'oasis de Figuig (Maroc)= Chapter 14. The territorial stakes of the safeguard of the heritage in the oasis of Figuig (Morocco) » in Nathalie Carcaud et Gilles Arnaud-Fassetta, La géoarchéologie française au XXIe siècle = French geoarchaeology in the 21st century, CNRS Editions, Paris, p. 195-203= 193-201.
GILLOT L. et DEL A. (2014), « Outils et pratiques de la gestion et de la mise en valeur du patrimoine au Maroc et à Figuig », in Vallat J.-P., (éd.), Le patrimoine marocain : Figuig, une oasis au cœur des cultures, Paris, L'Harmattan, p. 383-412.
GILLOT L. (2011), « Les dynamiques socio-spatiales de mise en valeur des sites archéologiques habités: le cas de Bosra en Syrie » dans I. Backouche, F. Ripoll, S. Tissot et V. Veschambre éd., La dimension spatiale des inégalités. Regards croisés des sciences sociales, PUR, 2011, Rennes, p.141-161.
GILLOT L. et DEL A. (2012), « Preparation and Submission of the nomination File of the Oasis of Figuig (Morocco) for inscription on the WHL : impacts and uses of a GIS », Geoinformatics, 6, 2012, p.140-149.
GILLOT L. (2010), « Towards a Socio-Political History of Archaeology in the Middle East: the Development of Archaeological Practice and its Impacts on Local Communities in Syria », Bulletin of the History of Archaeology, Vol. 20, n°1, May 2010, p. 4-15.
GILLOT L. (2011), « Socio-histoire de l'archéologie française au Moyen-Orient : Le cas de la Syrie (XXe siècle) », Les Nouvelles de l'Archéologie, 2011, 126, p.55-59.
Sessions in which Laurence Gillot participates
Sessions in which Laurence Gillot attends
Signup required
UQAM, pavillon Judith-Jasmin (J) - Salle Alfred-Laliberté
9:00 - 10:00 | 1 hour

What if we changed our views on heritage? And if heritage has already changed? While, on the global scene, s...

Keynote with simultaneous translation / Conférence avec traduction simultanée

Signup required
UQAM, pavillon Judith-Jasmin (J) - Salle Alfred-Laliberté
18:30 - 20:00 | 1 hour 30 minutes

Most of what we experience as heritage emerges into conscious recognition through a complex mixture of political and ideological filters, including...

Keynote with simultaneous translation / Conférence avec traduction simultanée