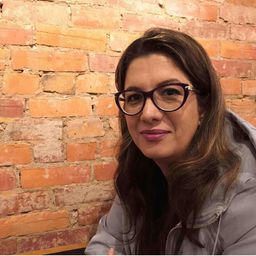 Dr. Shabnam Inanloo Dailoo
Director / Associate Professor
Athabasca University - Heritage Resources Management
Dr. Shabnam Inanloo Dailoo is associate professor and director of Heritage Resources Management Program; Associate Dean, Strategic Initiatives, Faculty of Humanities and Social Sciences at Athabasca University. She has two decades of national and international experience in heritage conservation theory and practice. Shabnam holds a PhD in Environmental Design from the University of Calgary, Canada. Her post-doctoral research with the Canada Research Chair on Built Heritage at the University of Montreal that examined the application of the values-based approach in heritage management. She previously worked as Heritage and Community Engagement Advisor. Her current research examines the state of heritage education in Canada, managing World Heritage Sites in Alberta, and the use of cloud-based applications in documentation and conservation of heritage places wit ha focus on Climate Adaptation.
Besides her role as Director of the Heritage Resources Management Program, Shabnam teaches graduate courses and supervises undergraduate and graduate practicum students. Shabnam serves as Co-Chair of the National Roundtable on Heritage Education and the Canadian Chapter of the Association of Critical Heritage Studies (ACHS). She is Board Member of ICOMOS Canada and the National Trust for Canada and a member of ICOM Canada. Shabnam is Athabasca University's focal point for Climate Heritage Network.
Shabnam has been involved in the ICCROM International Summer School on Communication and Teaching Skills in Conservation and Science since 2015. She is the coordinator of the 2022 International Summer School.
Sessions in which Dr. Shabnam Inanloo Dailoo participates