Connecting to the Critical Heritage Studies Movement in the Americas: Theoretical and Practical Considerations, Case Studies, and Dialogue
Heritage as an Agent of Change (Epistemologies, Ontologies, Teaching)
Heritage as an agent of change
Epistemologies
Ontologies
Teaching
9:00, Tuesday 7 Jun 2016 (3 hours 30 minutes)
Among other aims, the Critical Heritage Studies (CHS) Movement, most exemplified by the promotional efforts of the Association of Critical Heritage Studies (ACHS), seeks to push heritage studies beyond its more traditional, longstanding "borders" of investigating the progress, as well as shortcomings, of the museum and heritage enterprise. Indeed, in the manifesto for ACHS, it is noted that heritage studies ought to expand to include a broader range of disciplinary (and interdisciplinary) theories and methodological toolkits as a means of achieving deeper critical engagement with the practices and implications of museum and heritage work. In this light, CHS can be argued to be a movement that strives to promote more holistic understandings of heritage that include related political, economic, environmental and sociocultural issues.
Using the momentum built by the session—Critical Heritage Studies in North America: Issues, Ideas and Forward Thinking—held during the 2nd International Conference of ACHS (Canberra 2014), this session has been expanded to further articulate the connections that can be made with respect to CHS and the variety of related theories and practices utilized in the contexts of North, Central, and South America. As CHS is beginning to gain a foothold in these regions, there are, however, traditions of heritage-related work that can contribute to enhancing and widening the scope of the CHS discourse, such as with respect to anthropology and visual anthropology, folklore/public folklore, intercultural and American studies, to name only a few.
The session remains broad in scope so as to incorporate, as well as offer, a wide range of scholarly and professional perspectives from these geographical contexts that can strengthen CHS. Moreover, articulating these connections can also illuminate ways in which the CHS discourse can be more strongly grounded as a tool for enhancing the theoretical frameworks and methods of other, yet related, disciplines common to these research contexts, as mentioned earlier. It also serves to examine a wide range of case studies from the Americas, such as from Colombia, Peru and the US, in order to illuminate the applicability of CHS in diverse contexts, as well as to offer alternative models for heritage work, particularly those with a focus on co-collaborative community-based projects, perspectives and issues.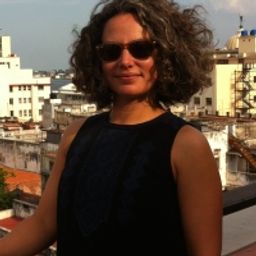 University of Maryland, American Studies, United States
Visiting Assistant Professor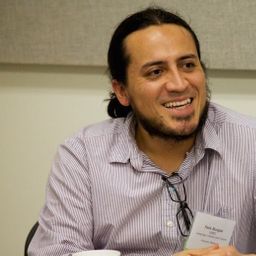 University of Maryland, Baltimore County
Doctoral Candidate Language, Literacy, and Culture Program
Sub Sessions