09.30  The "Pop-Up Parliament" Designed by Cedric Price: The Architectural Project as an Imaginary Transformation
9:00, Tuesday 7 Jun 2016 (30 minutes)
En 1965, en réponse aux débats sur la vétusté des institutions londoniennes, l'architecte britannique Cedric Price publie « The Pop-up Parliament » dans la revue « New Society » : un projet de nouvel édifice pour le parlement britannique à la place du palais de Westminster. C'est un projet pour le moins surprenant, dans lequel les écrans de retransmission remplacent Big Ben, l'architecture métallique remplace celle de pierre, le bâtiment politique s'ouvre sur l'espace public. Pour reprendre ses mots : « Si nous voulons un parlement efficient, donnons-lui un grand bâtiment efficient dans lequel travailler… Remplaçons le monument historique avec une structure moderne – flexible, accessible et disponible. »
Plus qu'un projet voué à être construit, c'était un projet en réaction aux tendances conservatrices de l'époque, qu'elles soient politiques ou architecturales : contre la préservation des bâtiments - le contenant- au même titre que celle de leurs usages - le contenu. C'est dans ce décalage que nous chercherons à déceler l'imaginaire auquel chaque élément architectural renvoie, dévoilant le dynamisme du Parlement de Cedric Price.   
À l'heure des enjeux actuels de réhabilitation du palais de Westminster, bâtiment inscrit au patrimoine de l'UNESCO depuis 1987, la relecture de ce projet enrichit les réflexions liées à sa patrimonialisation. Elle souligne surtout les nombreuses potentialités du projet d'architecture en tant que dispositif de mise en débat pour la co-production des lieux patrimoniaux.
___

In 1965, in response to debates over the dilapidation of London institutions, the architect Cedric Price published in the review New Society a new building project for the Palace of Westminster titled "The pop-up parliament." Not destined to be built, the project was more designed in response to conservative trends of the times: it stood against the conservation and preservation of buildings—the container—as much as its use—the content. Decrypted, Price's caricature illustrates the ability of the architectural project to inspire debates on the transformation of heritage sites more widely, and for their co-production.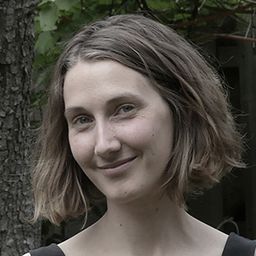 Laboratoire LéaV - Ecole Nationale Supérieure d'Architecture de Versailles & Université Paris Saclay
Doctorante en architecture / PhD Student