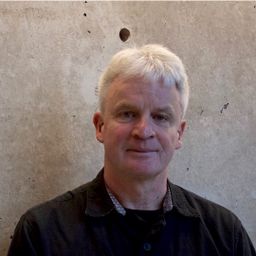 Prof. Steven Mannell
Professor
Dalhousie University
Steven Mannell, NSAA, FRAIC, is founding Director of Dalhousie University's international award-winning College of Sustainability, and led the College from 2008 to 2020. He is a practicing architect and Professor of Architecture. His research includes waterworks architecture and engineering, the conservation of modern built heritage, lightweight construction techniques, and the late 20th century emergence of "ecological" architecture. He is curator and author of Atlantic Modern: The Architecture of the Atlantic Provinces 1950-2000 (2001) and Living Lightly on the Earth: Building an Ark for Prince Edward Island 1974-76 (2016). His recent chapter "Environmental Architecture" (in Lam & Livesay, Canadian Modern Architecture, 2019) examines the origins, development, and potentials of sustainable built environments in Canada. He is currently expanding this study with a focus on the intersections of design and social movements.
Sessions in which Prof. Steven Mannell participates
Sessions in which Prof. Steven Mannell attends
Signup required
Dawson Hall (Le Balcon) St James united - Dawson Hall
4:45 PM - 8:30 PM | 3 hours 45 minutes

We propose a rich and colorful inaugural evening, in a mythical place: Dawson Hall, behind St James United Church (1887-1889, Alexander Francis ...

Cocktail
Signup required
UQAM, pavillon J.-A. De Sève (DS) - DS Registration table (meeting point)
4:30 PM - 6:00 PM | 1 hour 30 minutes

Walking tour of the working-class housing and churches of Saint-Pierre-Apôtre and Sainte-Brigide-de-Kildare (now the Sainte-Brigide Cultural and...
Signup required
UQAM, pavillon J.-A. De Sève (DS) - DS Registration table (meeting point)
1:30 PM - 6:00 PM | 4 hours 30 minutes

Bus tour of the Soulanges Canal and its facilities (1899-1959), currently undergoing a major enhancement project. The first stop will be at the ...

Repas
Available Sold out Ticket sales have finished Ticket sales haven't started yet You've purchased a ticket
La Biosphère - Belvédère et salle panoramique
6:00 PM - 11:00 PM | 5 hours

We offer a unique experience for the closing dinner of this conference in Montreal, in the former U.S. pavilion of Expo'67 - the most popular of...

Event