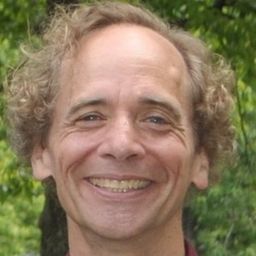 Justin Bur has a dual background in urban studies (M.Urb., Université de Montréal 1994) and in computer science (M.Sc., Université de Montréal 1989). After working as a software developer for over twenty years, while in parallel devoting his attention to the railway history of Montreal and the historical evolution of the Mile End area, he entered the Ph.D. program in urban studies at UQAM in 2016 in order to focus on the historical development of Montreal neighborhoods.
His thesis project, with Dany Fougères as adviser, is titled La banlieue électrique de Montréal: vie, travail et transports dans un nouveau quartier, 1895–1935 (Montreal's electric suburbs: life, work and mobility in a new neighborhood). Between the beginning of electric streetcar service in Montreal in September 1892 and the Great Depression of the 1930s, the city's growth was rapid and sustained. During this time, the neighborhoods that are now considered typical of Montreal were built, with their two- and three-storey rowhouses containing superposed flats, usually with outdoor stairways. The first half of the period is the time when streetcars were the dominant form of urban transit; the second half is the time when the automobile started taking over. The project aims to understand the mechanisms of development on the urban fringe, the reasons for the choice of building types, and the relationship between development and streetcar routes.
Since 2008, he has been an active member of local history groups Mile End Memories and the Friends of Saint-Laurent Boulevard. He is also a Montreal tour guide.
Sessions in which Justin Bur attends
Signup required
Dawson Hall (Le Balcon) St James united - Dawson Hall
4:45 PM - 8:30 PM | 3 hours 45 minutes

We propose a rich and colorful inaugural evening, in a mythical place: Dawson Hall, behind St James United Church (1887-1889, Alexander Francis ...

Cocktail
9:30 AM - 9:50 AM | 20 minutes Part of: Architecture and heritage of the everyday I

Au cours de la dernière décennie, la population du Mile End a manifesté à répétition son attachement pour les vestiges industriels plus ou moins...

Paper
UQAM, pavillon J.-A. De Sève (DS) - DS-R525
11:00 AM - 12:30 PM | 1 hour 30 minutes

Major parks have been part of the urban identity of Canadian cities for more than 150 years. From ...

Regular session
Signup required
UQAM, pavillon J.-A. De Sève (DS) - DS Registration table (meeting point)
4:30 PM - 6:00 PM | 1 hour 30 minutes

Walking tour of the working-class housing and churches of Saint-Pierre-Apôtre and Sainte-Brigide-de-Kildare (now the Sainte-Brigide Cultural and...