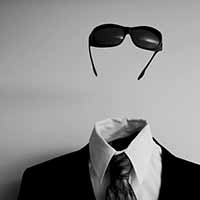 Shannon Bassett is a Canadian-American architectural and urban designer. Her research, teaching, writing and practice operate at the intersection(s) of architecture, urban design and landscape ecology. She is the Advisory Chair and Co-Founder of BEA(N) - Building Equality in Architecture North. She holds a Master's of Architecture in Urban Design from the Harvard Graduate School of Design and a Bachelor's of Architecture with Distinction from the Carleton University School of Architecture (Professional Degree).

Her design work and research have been exhibited both nationally, as well as internationally, including at the Hong Kong Shenzhen Bi-City Biennale of Urbanism and Architecture (2012) and was featured in the ensuing book publication, "Learning from Tri-ciprocal Cities: The time, the place, the people", published by ORO Editions.
Her work has also been displayed at the BUGAIK International Architectural Exhibition (Busan Ulsan Gyeongnam Chapter of Architectural Institute of Korea). She was awarded a National Endowment for the Arts (NEA) grant for (Re)Stitch Tampa. Ensuing from this research platform was the publication, "(Re)Stitch Tampa: Designing the Post-War Coastal American City through Ecologies" published by ACTAR. She recently contributed a chapter entitled "Topographical and Landform Explorations - Revisiting Noguchi's Sculptured Landscapes and their Representations" to the book "Representing Landscapes - One Hundred Years of Visual Communication", Edited by Nadia Amoroso and Martin Holland.
Shannon has lectured internationally, including in China, India, South Korea, and the US. She has run design research studios in China, collaborating with the Tongji College of Architecture and Urban Planning, the Tianjin School of Architecture, and the Turenscape College of Architecture and Landscape Architecture, Peking University in both Beijing and Anhui province, with a focus on rural urbanism of Village planning or "rurbanism". She is an Invited Professor every summer to the Busan, South Korea, International Architectural Design Workshop (BIAD) CAMPUS - Asia Program, Department of Architecture, Pusan National University. This annual International Summer Architecture and Urban Design Workshop is funded by the Korean Government as a Korea UNESCO ESD (Education for Sustainable Development) Official Project assigned by the Korean National Commission of UNESCO. ​ She also served as an Invited Critic to the Bhopal SPA for a landscape studio focused on the preservation of Sacred Groves in India as protected cultural landscapes.
Shannon is currently collaborating with the Delhi School of Planning and Architecture (SPA) on the conservation and urban redevelopment of the old walled city of Delhi, India, "Reducing Risk, Raising Resilience: Recovering the Public Spaces of Shahjahanabad through Participatory Conservation and Ecological Urbanism". This research is supported by an Insight Development Grant from the Social Sciences and Humanities Research Council of Canada (SSHRC).
Sessions auxquelles Shannon Bassett participe
Sessions auxquelles Shannon Bassett assiste
Billets requis Épuisé La vente de billets est terminée La vente de billets n'a pas encore débuté Vous avez acheté un billet
La Biosphère - Belvédère et salle panoramique
6:00 PM - 11:00 PM | 5 heures
Event